Story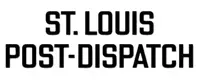 December 11, 2005
Assumptions take their lumps as West meets Middle East: Journalists: Comparing notes
The following article ran as part of a seven-part series by Jon Sawyer and Tim Townsend, originally published in the St. Louis Post-Dispatch December 4-11, 2005.
BEIRUT, LEBANON
Take a dozen journalists, half from the United States and half from countries throughout the Middle East. Put them together for a week of workshops and reporting in war-scarred, volatile Lebanon. Then watch the sparks fly -- and assumptions die.
For Omayma Abdel-Latif, a senior reporter with Cairo's Al Ahram newspaper, the most revelatory moment came at the end of a group interview with the Lebanese director of Hamas, when a couple of the American journalists balked at adding their e-mails to a list for follow-up material.
"They were fearful when the Hamas guy took their e-mails that if they were found to have e-mails from Hamas, they could be questioned or go to jail," Abdel-Latif said. "That I could not grasp."
Fran Quigley, a civil-liberties attorney and free-lance reporter from Indianapolis, was startled that Israel loomed so large in how the Middle Eastern journalists saw U.S. policies in the region.
"Our colleagues viewed all U.S. actions in the region through the prism of U.S. allegiance to Israel," Quigley said - more important than talk of spreading democracy or even access to oil.
For Khosrow Soltani Kasseb, editor of the Tehran-based Iran News, the most surprising moment came during a group interview with the commander of forces in southern Lebanon for Hezbollah, the Iranian- backed Shiite resistance movement that led the two-decade struggle against Israeli occupation forces that ended with Israel's withdrawal in 2000.
Given Hezbollah's reputation for strict piety and rigid rules, the women in the U.S. journalist group arrived with their heads dutifully covered. Also on hand: a local woman reporter from Beirut, wearing a hot pink elastic top, tight pants - and nothing at all on her head.
"I never imagined that they would let women appear without observing full Islamic hijab" covering, said Soltani. "It sounds as though I, too, had been influenced by the extensive negative propaganda by the Western media."
Assaulting stereotypes
The journalists meeting in Beirut were part of a workshop on international reporting in which participants might learn as much from one another as from the instructors. The workshop was sponsored by the Iowa- based Stanley Foundation and by the Reuters Foundation.
The result was spirited exchanges in Beirut, in the classroom and interviews and over dinner, and in e-mails since.
"The one thing I walked away from Beirut with was this overwhelming sense that Americans and Middle Easterners need to talk to each other," said Sean Harder, military affairs reporter for the Savannah (Ga.) Morning News. "Not on a diplomatic or political level," he adds, "but person to person."
Raed el-Rafei, 28, of Beirut's Daily Star, said: "I think the way the media makes news just makes us miss the point most of the time. When the media is always reporting on suicide bombers and politics, we miss the human touch."
For the American journalists, the diverse backgrounds of their Middle Eastern counterparts was itself an assault on stereotypes.
Abdel-Latif is the hijab-wearing daughter of a devout and conservative Sunni family, for example, while el- Rafei grew up in a secular Sunni family reading Sartre and Camus and "feeling very much distant from everything related to religion."
Soltani, the Iranian journalist, was born in the Kurdish city of Mahabad, the son of a Sunni father and Shia mother. His wife is Shia, too. "According to the law, since my father was a Sunni, I am also supposed to be a Sunni," he writes. "But since I am not a practicing Muslim, it really does not matter to me - Shia or Sunni!"
Santa Essa, 31, is a Baghdad University-trained chemist who became a journalist only after the 2003 war and isn't a Muslim at all. An Assyrian Christian, she works for the Aswat al Iraq news agency. In jeans and T-shirt, a baseball cap backward on her head, she views issues of sectarian strife with the jaundiced eye of someone who has seen too much violence, too close.
"Am sorry to be late," she wrote in an e-mail last month. "I had funeral (my cousin was killed by roadside bomb)."
Beneath the surface
Essa said her main complaint about Western journalists was naivete, that they took too much at face value. "If you talk with a mixture of Muslims, they will try to appear as very lovely people and say they love each other," she said. "But if you live in Iraq, you'll see that it's lies. Not all of them, but most of them - they don't love each other."
Essa works with one of the many independent media outlets that have sprung up in Iraq, most with U.S. government help. But her complaints about superficial Western coverage are echoed by colleagues at more- established regional newspapers.
Abdel-Latif, the Cairo journalist, answers with a stinging critique when asked what bothers her most about Western media coverage of terrorism and the Middle East.
"Ignorance, ignorance, ignorance," Abdel-Latif says. "There is no effort I feel on the part of the American journalists to understand the societies they are covering. They come with their preconceptions and stay as long as they want but leave with the same preconceptions. No lessons learned."
For the journalists at the Beirut workshop, there was a lesson a few days after they headed home in how words can inflame - and confuse.
The occasion was an appearance by Iran's new hard-line president, Mahmoud Ahmadinejad, at a Ramadan conference in Tehran on the subject of "The World Without Zionism." At the conference, Ahmadinejad, speaking to 4,000 students, called for Israel to be "wiped off the map."
The firestorm that followed was predictable: denunciation by U.S. and other Western leaders, editorial condemnation in major Western media, the cancellation of a Tehran visit by U.N. Secretary-General Kofi Annan.
The only thing missing, said Iranian journalist Soltani, was any acknowledgment that Ahmadinejad's remarks were neither new nor, in the Iranian context, incendiary - not in a country where "Death to Israel" chants have been a staple of Friday prayers since the era of Ayatollah Khomeini two decades ago.
"These slogans remain slogans and nothing more," Soltani told fellow journalists in an e-mail. "Let's not forget the occasion in which Ahmadinejad said those things," he added - "a conference dubbed 'The World Without Zionism.' What else did you expect him to say? Viva Israel?"
"What is certain is that no one here (I mean the officials) has any intention of wiping out a state by killing its people!" Soltani said. "They just wish Israel did not exist or would somehow perish for the cause of Palestine."