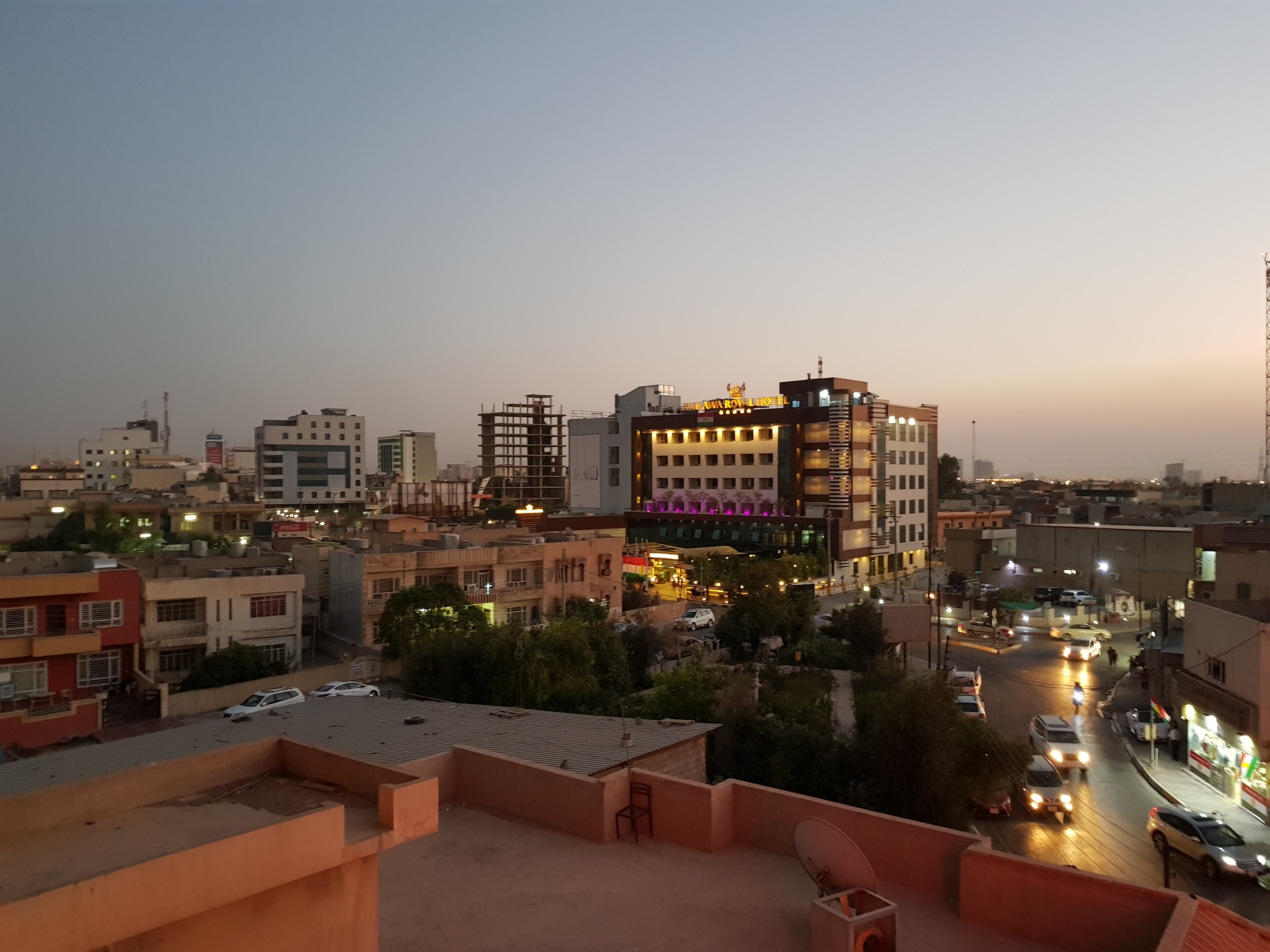 There is a general anxiety about the city of Erbil, Iraq, that was not present during my last visit.
In April 2017, I arrived to cover the battle for Mosul. Erbil thrummed with the excitement effused by those who felt victory against the Islamic State was near. After a brutal months-long battle to eradicate ISIS from Iraq's second-largest city, many believed a bright future was ahead. With any luck, the region's economy would again prosper.
Halted after the incursion of ISIS fighters in 2014, the booming oil-rich capital was a haven which held promise for the future of the semi-autonomous Kurdish region here in northern Iraq. Many hoped it would one day become a beacon of the Middle East, akin to Dubai.
On a recent night, mixed martial arts and MotoGP races played on screens in a patio in the Ankawa neighborhood. Over beer and shisha, young Kurds told me they worried about traveling outside the official autonomous region. One man said that the Iraqi forces kicked his car at a checkpoint outside the Kurdish region. Those borders were drawn in 2005 after the Iraqi constitution was ratified.
Since 2005 those physical lines have blurred. Cities and villages once in Iraq proper are now under the control of Kurdish forces. These disputed territories are the central controversy of Monday's referendum.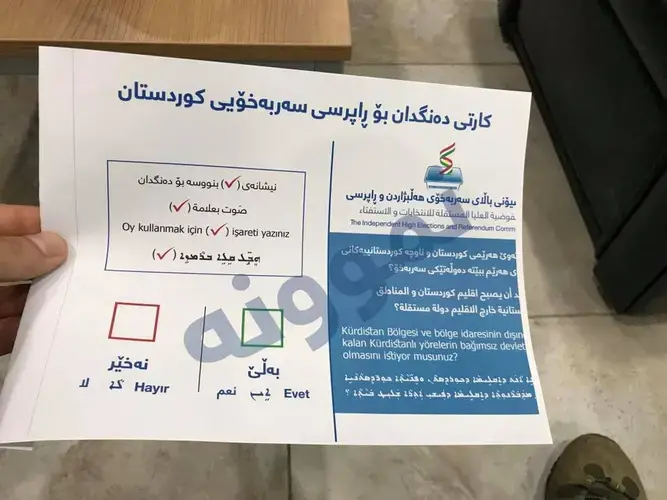 One of the contested cities, Kirkuk, was overrun by ISIS after the Iraqi Army fled. Peshmerga swooped in, liberated the city and claimed it as part of the Kurdistan region. The generalized anxiety within the region is hyperfocused on Kirkuk. In September, 172 members within the Iraqi parliament voted to unseat the Kurdish governor of Kirkuk, Najmaldin Karim.
Former high-ranking Kurdish officials, who requested anonymity to discuss private dealings with Karim, said that while the governor will appeal the decision it will not affect the referendum.
Back in Erbil, the young Kurds felt that independence was necessary. They expressed feelings of excitement that belie the reality of the referendum—it is largely symbolic. It is also opposed by many of the Kurdistan Regional Government's international allies, including the U.S. A "yes" vote may cause more immediate harm than good. Turkey has threatened economic sanctions. Iran has threatened to close its borders with the Kurdish region. Last time Iran cut off trade, the U.S. official told me, it cost the KRG roughly $5 million in trade per day.
"The Kurds can be proud already of what the referendum process has produced," Heather Nauert, a State Department spokesperson, said in a statement. "Unfortunately, the referendum next week will jeopardize all of this momentum and more."
RELATED ISSUES

Governance

Issue
Conflict and Peace Building
Conflict and Peace Building