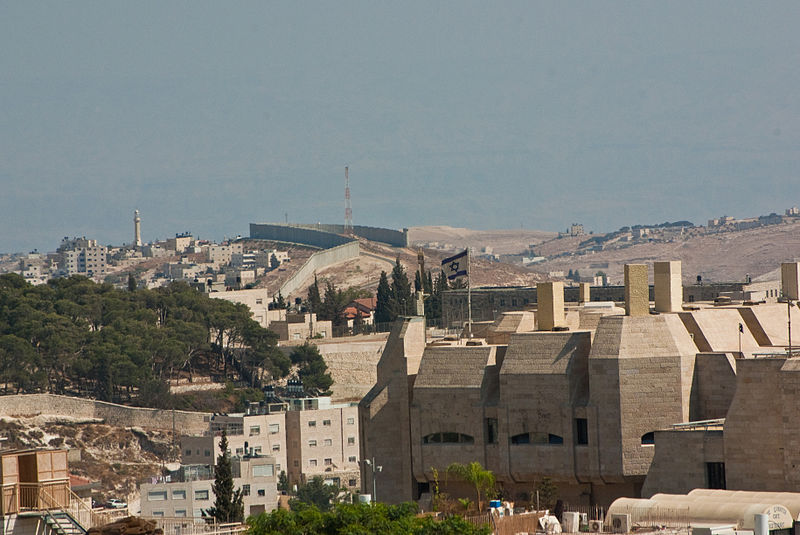 Americans for Peace Now called on the Jewish Federations of North America to stop donating to settlements in the West Bank. A letter from the left-wing U.S.-based organization was sent to JFNA's leadership on Friday, following a Haaretz special report which revealed that Jewish Federations had forwarded over $6 million to the settlements between 2012 and 2015.
APN President and CEO Debra DeLee and Chairman Jim Klutznick wrote: "The Jewish Federations of North America does not permit funding for construction beyond the Green Line. Unfortunately, however, JFNA amended its policy in 2002 to allow funds to settlers for "humanitarian relief and rehabilitation services," and as Haaretz revealed, "members of the Jewish Federations of North America have been playing fast and loose with this loophole."
"Apparently," APN officials write, "Federation dollars are funding settler causes that have nothing to do with humanitarian relief or rehabilitation services, whether it is evicting Palestinians from their homes in Silwan or Hebron or running schools built on privately-owned Palestinian land."
The Haaretz report mapped multiple federation donations to settlements and right-wing organizations in Israel. In 2015, for example, the Jewish Federation of San Francisco gave $275,300 to the Central Fund of Israel, which supports a number of settlements. Money was also donated to Honenu, a right-wing legal-aid group which supports families of Jews suspected or convicted of violence against Palestinians. The Federation also donated $10,000 to Friends of Ir David, which settles Jews in previously Palestinian-owned houses in Silwan, East Jerusalem.
The overall sum of $6 million does not include donations from community foundations operating alongside the federations, or from JFNA itself, which could amount to further sums of hundreds of thousands of dollars each year.
The JFNA did not respond to a request for comment. In a previous conversation one JFNA official acknowledged that the organization tries to avoid the minefield of Israeli politics and 1967 borders: We don't want to "feed the beast," he said, referring to the media.
In its letter, APN called on JFNA to "strictly enforce your policy of not contributing to building or maintenance in West Bank settlements" and to close the "humanitarian relief and rehabilitation services" loophole. They also called on JFNA to increase transparency regarding the recipients of Federation funds in Israel and the occupied territories.
RELATED ISSUES