Story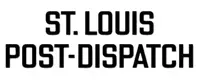 June 6, 2004
Aid Groups Criticize U.S. Policy
The following article ran as part of an eight-part series by Jon Sawyer, originally published in the St. Louis Post-Dispatch June 6-24, 2004.
The otherwise drab metal gate that marks the entrance to the Kabul offices of Doctors Without Borders is marked by a drawing of an assault rifle in a circle, covered by a big red X.
That explicit repudiation of violence proved no protection for the Nobel Peace Prize-winning group, however, and neither did its reputation for political independence. On Wednesday five of its workers were killed when they were ambushed by gunmen in the northern province of Badghis. A purported spokesman for the Taliban claimed responsibility and warned that insurgents would continue to target aid employees "working for the policy of America."
The attack raised chilling questions among the thousands of people here who work for nongovernmental organizations (NGOs) like the doctors' group. They are questioning their own role in Afghanistan -- and American policies that they consider responsible for continued insecurity here and for blurring the lines between soldiers and humanitarian workers.
"In the beginning, after the war, there was too much focus on Kabul, on securing the central government, and not enough attention paid to the outside regions," said Huub Verhagen, who heads operations here for the French branch of Doctors Without Borders. He had the grim task this weekend of coordinating recovery of the bodies and organizing memorial services for his slain colleagues.
U.S. and allied forces have focused more on security in the past year, he noted, but partly through a controversial strategy of using soldiers in civil reconstruction projects, either alone or in tandem with NGOs, in a Vietnam War-style exercise in "winning the hearts of minds" of average Afghans.
One consequence, many NGO workers fear, is that those opposed to foreign military presence now lump the soldiers together with humanitarian groups that have long strived to stay at arms' length from government.
The problem in Afghanistan, Verhagen said, is that "this group of extremists is not making any distinctions anymore."
"Incredibly confusing"
The Doctors Without Borders attack was just the latest reminder that the struggle for democracy in Afghanistan, long overshadowed by issues in Iraq, is far from won. On Wednesday and Thursday U.S. forces in the southern province of Kandahar fought their biggest battle against Taliban insurgents in nearly a year. U.S. military spokesmen said 17 insurgents had been killed and three U.S. soldiers had been wounded slightly. The previous Saturday four U.S. special forces troops were killed near Qalat, also in the south, when a mine exploded under their Humvee.
On the civilian side, two British election consultants were killed in an ambush last month in northeastern Afghanistan. Two other Europeans, apparently in the country on business, were found beaten to death in a Kabul park.
"The security situation's not good, and it hasn't been good," said Diane Johnson, director of operations here for Mercy Corps, a humanitarian group that sustained its work in Afghanistan throughout the period of Soviet occupation, civil war and Taliban rule but has decided to scale back in recent months. A year ago the group had 450 Afghan nationals and 12 foreigners working on projects in southern Afghanistan; now there are 100 nationals and four foreigners, none of them based in the south full time.
Johnson, a Kansas City native, said Wednesday's attack "proved again to us all that the threat level is high at all times - very high. It's only a question of when ..." In Johnson's view, U.S. and allied forces have muddied a situation already fraught with risk. She said the military should have focused more on controlling Afghanistan's border with Pakistan, where insurgents have found easy haven, and on making the roadways safe - not on having soldiers build schools while at the same time encouraging private contractors and NGOs to bring in private security forces whose role is "incredibly confusing, for us, for the military, and especially for the Afghans."
"This isn't about calling for more boots on the ground. We don't advocate that," Johnson said. "We do say: Stop blurring the lines between security and development. You should be focused on security, not reconstruction. Stop doing our work, because when you leave, and you will, we'll still be here - and the extent to which we're associated with you has hurt us already."
Grant Kippen is country director for the National Democratic Institute, a publicly funded group affiliated with the Democratic Party that promotes civil-society institutions and political party development around the world. In Afghanistan it runs training programs and provides meeting facilities for the dozens of political parties now forming in anticipation of elections set for September.
"The time period leading up to elections will be volatile and ... attacks (on NGOs) will probably increase," Kippen said.
Kippen said his staff had taken precautions, from relying on nondescript vans typical of local taxis to relying on Afghan nationals to field its regional office. He has so far resisted the posting of armed guards.
"We could ask the interior ministry for some police, but I don't know," he said. "Part of what we're trying to do here is to be receptive. If people come to our office and see a guy out front with a Kalashnikov rifle, I hate to think they'd decide this is not the place for them."
"Not an alarming thing"
Hamid Karzai, the U.S.-backed interim president, was nonchalant in a press conference he held Thursday as he prepared to leave for a one-week tour of the United States that will include a meeting with President George W. Bush and other world leaders at the G-8 summit in Georgia.
Asked about Wednesday's attack, Karzai said, "I think we are quite all right with security. We have incidents, sure, we must reduce them. But this is not an alarming thing."
Similar confidence was voiced by an American official, who cited press estimates that a total of 33 aid workers, Afghan and foreign, had been killed in the past 14 months - "not a large number" compared to similar incidents in Iraq, he said. He said such attacks were to be expected, as Taliban-led insurgents look to soft targets where the risk of capture is small and the public impact is great.
"It's classic insurgency tactics," said this official, who spoke on condition of anonymity. But not typical, he insisted, in a country where he said many regions have experienced improved security and renewed economic activity. He specifically defended the use of soldiers in civil-affairs work, citing the region near Gardez as a place where coalition soldiers in a provincial reconstruction team have played a key stabilizing role.
A different impression is given by the American Embassy itself, a heavily reinforced concrete fortress surrounded by barbed wire.
Armed Afghan guards man the outer entrance, and Marines stand guard on the perimeter inside. A large sign declares that "the U.S. Embassy would be gratified if any of our friends who have information on terrorist activity or threat information to please come to this gate between the hours of 10 a.m. - 2 p.m., on Sunday through
Thursday."
Planning to return
As NGO workers debate whether to continue operations in Afghanistan, and under what constraints, the urgent needs of a desperately poor country are readily apparent.
In the middle of Kabul, children and women gather at wells, filling petrol cans and plastic jugs with the water they carry daily to homes without running water.
According to U.N. estimates only 13 percent of the country's 25 million people have access to safe drinking water.
The team from Doctors Without Borders had conducted 6,500 consultations at primary health care centers in Badghis during the first four months of this year alone. They had opened a delivery room and maternal health center two weeks ago and were expanding a tuberculosis treatment program that had enrolled 45 patients.
After the attack, the organization recalled all of its expatriate field workers to Kabul and suspended all operations - partly in tribute to those killed, Verhagen said, but also to allow time for analysis.
Verhagen says he assumes the group's work will resume, perhaps in the next few days. But for now all activities are in suspension, he said - "to share our grief, to show our solidarity with the families of the deceased, and to make a point of our concern, both internally and for the world at large."