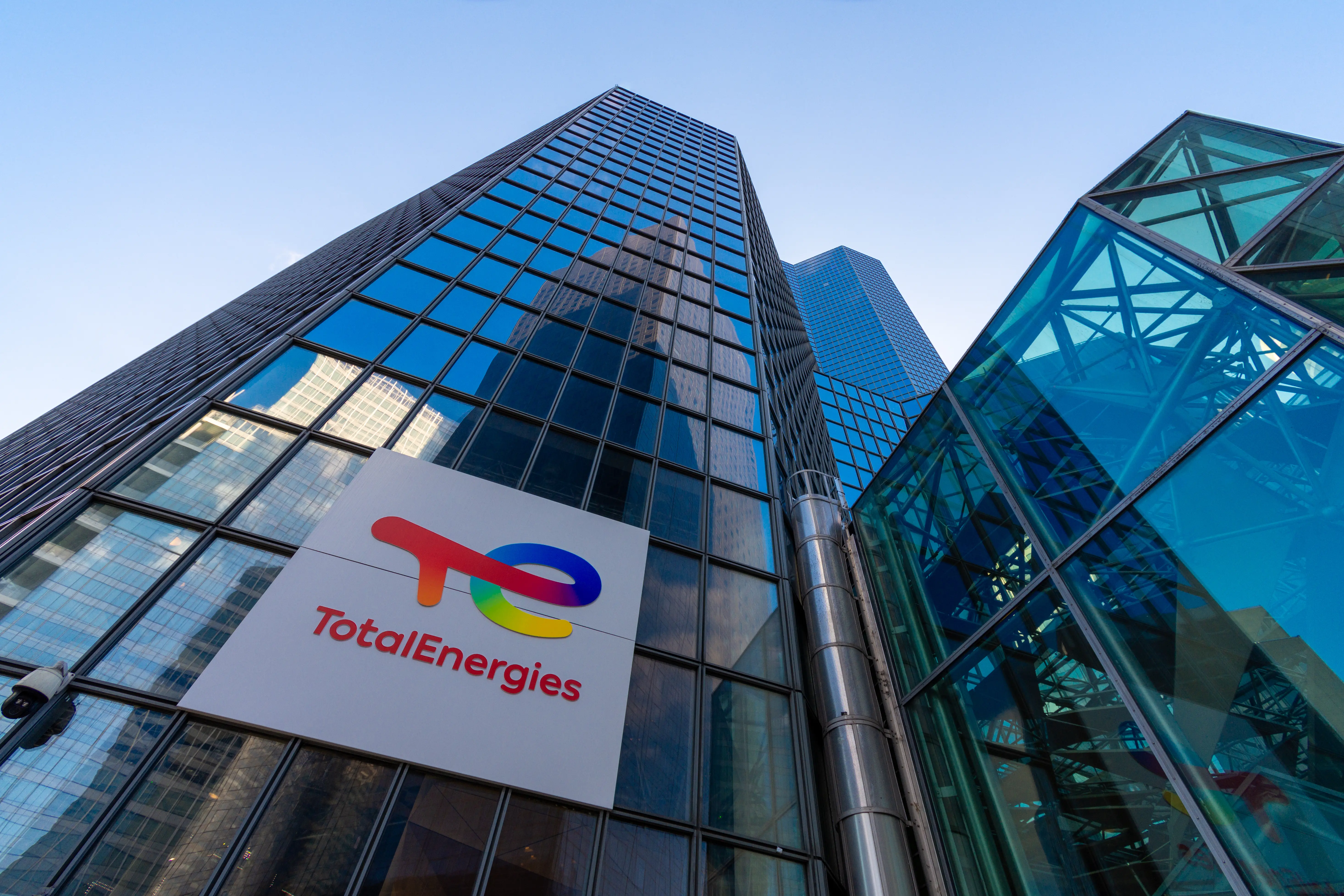 In March, four environmentalist groups—Greenpeace France, Friends of the Earth France, Notre Affaire a Tous and Client Earth—launched an unprecedented legal case, charging the French oil giant TotalEnergies with what amounts to "criminal greenwashing." Their 76-page summons claimed that the company had misled consumers by broadcasting its supposed ambitions of reaching net-zero carbon emissions by 2050, even as it ramped up overseas oil and gas activities.
Just one month before the suit was filed in Paris, TotalEnergies had reached a $10 billion final investment decision to back an infamous oil project: the behemoth East African Crude Oil Pipeline, or EACOP, which is set to be the longest heated oil pipeline in the world. Once completed, the pipeline will run 900 miles, connecting the Lake Albert region in Uganda's west to the Port of Tanga in Tanzania's east, ripping through farmlands and displacing thousands of families along the way. The project also involves developing Lake Albert's Tilenga oilfield with hundreds of new wells that will spread from residential areas into protected animal habitats in Uganda's famed Murchison Falls National Park.
---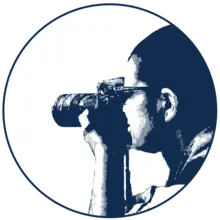 As a nonprofit journalism organization, we depend on your support to fund more than 170 reporting projects every year on critical global and local issues. Donate any amount today to become a Pulitzer Center Champion and receive exclusive benefits!
---
The deal earned TotalEnergies a 62-percent stake in EACOP, with the remaining shares going to China's state-controlled Chinese National Oil Offshore Corporation, or CNOOC, which owns an 8 percent stake in the pipeline, and the Ugandan and Tanzanian governments, which divided the remaining 30 percent. Construction is set to commence this year and wrap up by 2025, at which point Uganda will become an energy producer in its own right, as hundreds of thousands of barrels of oil flow through the pipeline each day for export.
More than 70 countries around the world—including major polluters such as the United States, China and members of the European Union—have pledged to reach net-zero carbon emissions by 2050. A key aspect of these agreements is to cut off all new fossil fuel development projects after 2030. In light of those pledges, EACOP and its associated drilling projects have come to symbolize how Western companies and governments promote green practices within their own borders while continuing to support dangerous extractive projects abroad.
"It is unimaginable and unconscionable to be pushing a project like this," said Landry Ninteretse, the managing director for Africa branch of 350, an international climate advocacy group. EACOP, he said, is set to be a "climate bomb."
The Risks Are High
Hilda Nakabuye, who founded the Ugandan branch of the climate strike organization Fridays for Future, vividly recalls witnessing the effects of climate change as a child in rural Uganda. "Our streams were being dried up by rising temperatures. Our crops withered," she said in an interview. "We were farmers. We needed our crops for survival."
The costs of global warming could be particularly deadly in the East African country, where average temperatures are projected to increase by 1.5 to 3.5 degrees Celsius above preindustrial levels by the year 2080, according to research by the German Development Agency. Heat-related deaths are slated to surge by a factor of four. And already, natural disasters have become more frequent, as the country's once manageable seasons see heavier rains and harsher droughts. This spring, torrential rains caused flooding in the country's East and West, leading to dangerous mudslides that forced thousands of people to flee their homes. In August, at least 24 people in eastern Uganda died in catastrophic floods.
"The impacts of climate change are already here," Dickens Kamugisha, of the Kampala-based Africa Institute for Energy Governance (AFIEGO), said in an interview. He added that the tangible reality of the planetary crisis makes it hard to understand why Ugandan bureaucrats and their international backers would continue to pursue new oil projects in the country. "If you know you are going to be impacted the most, and your people are already suffering, then it is you who must mobilize the rest of the world."
EACOP and its associated drilling projects have come to symbolize how Western companies and governments promote green practices within their own borders while continuing to support dangerous extractive projects abroad.
Uganda's government has made some gestures toward countering climate change. Although the country contributes just 0.14 percent to global greenhouse gas emissions, its government, led by President Yoweri Museveni, has nonetheless committed to reducing the current carbon output by some 24 percent over the next eight years.
EACOP will directly contradict this goal. Oil burned from the pipeline will raise the country's carbon emissions sixfold, releasing 34 million metric tons of carbon into the atmosphere annually, according to green campaigners. "What we've been experiencing in terms of climate change will increase, which means more lives will be lost, more properties will be destroyed," Nakabuye said.
A new report by the local Africa Institute for Energy Governance and the international NGOs Inclusive Development International and BankTrack reveals that EACOP's backers may even be violating the World Bank's International Finance Corporation Standards and the equator principles, a series of voluntary guidelines set by international financial institutions to regulate the environmental and social impacts of energy development projects.
Nevertheless, activists say they've struggled to bring the potential dangers of oil exploitation in Uganda to the attention of the companies and governments investing in it. "They don't want to listen to the environmental issues that directly infringe on the livelihoods of the people," said Kayinga Yisto, of the Community Transformation Foundation Network, or COTFONE, which works with villages in rural Masaka, through which the new pipeline will be laid.
The effects of the projects on wildlife are also cause for concern, activists say. The Tilenga oilfield project involves drilling 100 wells inside Murchison Falls National Park, which shelters some of the world's largest populations of lions, leopards, elephants and giraffes.
The new NGO report specifically asserts that it will be impossible to mitigate damage to the park's protected ecosystems. Moreover, the report also alleges that the Tilenga oilfield project has failed to use the best available practices to mitigate the harm caused by hazardous waste from the drilled wells. Instead, the developers chose to employ a low-cost drilling technology that poses a threat to people, animals and nature alike.
"It is clear that the beautiful commitments to adhere to international standards are largely left on paper," Diana Nabiruma, AFIEGO's senior communications officer, said in a press release.
Western Hypocrisy
Meanwhile, French politicians have increasingly attempted to make environmental justice a focal point of domestic policy. In April, while campaigning against Marine Le Pen in France's presidential election, French President Emmanuel Macron unveiled a new plan to address climate change that included promises to prioritize environmental protection.
"I see young people, adolescents who are fearful about the future of our planet," Macron said at a rally at the time. "It is up to us to react, and up to us to take action."
In February, Macron also pledged to build six to 14 new nuclear power plants in France by 2050, in hopes of helping the country reach net-zero emissions by that year. And just last month, France announced a bold plan to renationalize the electricity major EDF, a move that was explicitly linked to "the context of a climate emergency." The change comes after the discovery of unexpected corrosion of the company's nuclear reactors, and amid the ongoing European energy crisis that started after Russia's invasion of Ukraine.
"The climate emergency requires strong, radical decisions," French Prime Minister Elisabeth Borne told members of parliament in a July speech. "We need to have full control of the production and our energy future. We must ensure our sovereignty when faced with the consequences of war and the colossal challenges ahead."
However, the current crisis has also led France to take a renewed interest in reducing European reliance on Russian gas, including through projects like EACOP. In April, Macron specifically called for the project to be fast-tracked, and stated Museveni could "count on me" for support of the pipeline.
The same focus on climate policy extends to private companies. Last year, riding a tide of national and international environmental concern, shareholders of the French oil giant Total voted to rebrand the company as TotalEnergies, with plans to reduce its reliance on income from oil by investing in wind and solar energy and electricity.
"This outcome is, I think, the best response to commentators who predicted, and in some cases even hoped for, an investor rebellion against the company, and responds to those who act more as activists than shareholders," Chief Executive Officer Patrick Pouyanne told Reuters journalists at the time.
The name change and strategy shift were followed by an intense advertising offensive, during which TotalEnergies emphasized its purported ambitions of supporting the United Nations' goal of reaching net-zero emissions by 2050. New company advertisements bore idyllic images of wind turbines and solar panels. One promotional video proudly declared that TotalEnergies has made "electricity and renewables an integral part of [its] strategy."
The four environmental groups that filed the legal case against the company, which centers on this rebrand, say that TotalEnergies' advertising campaigns amount to criminal greenwashing, pointing to massive projects like EACOP as an example of how impossible it will be for the company to contribute to climate goals like reaching net-zero emissions by 2050. They allege that the company is misleading consumers and shareholders about its continued reliance on fossil fuels and argue that its new advertisements are illegal under French law.
"They take [environmental] concepts and just manipulate them to make their image greener to consumers," Clara Gonzales, who is leading the case on behalf of Greenpeace France, told WPR in an interview.
"When you look at Total's activities, they are still the same," Juliette Renaud, a senior campaigner with Friends of the Earth in France, said. "Fossil fuels still represent 91 percent of its production today, and 73 percent of its investments."
"We know the climate crisis is increasing, and we have only a few years to stop it to prevent global warming from reaching a point where we can't go back," Renaud added.
When decision-makers and consumers trust the green claims of companies like TotalEnergies, vital time is lost. The mismatch between the West's domestic promises of environmental action and continued support for fossil fuel development abroad has also left some activists questioning whether leaders like Macron are really committed to climate change mitigation.
"Continued investment in fossil fuels undermines Africa's renewable energy potential," Ninteretse, of 350, said. "[It] also perpetuates neocolonial practices that have left millions of people in extreme poverty," he added. "Don't come to Africa as if it is a gas station where you go to fuel yourself, not thinking of the impact of this project, this investment, on the people."
'A State of Terror'
As the court case plays out in France, farmers in many of the 178 villages in EACOP's path are struggling to make ends meet. A 2020 report from the British charity Oxfam revealed that the majority of villagers set to be displaced by EACOP have been left in limbo, without access to their farmlands as they await compensation for property that will be lost to the pipeline.
Activists in Uganda told WPR that this problem persists. "Thousands of families are still stuck. They are not yet compensated," Kamugisha, the AFIEGO head, told World Politics Review.
Fishermen, too, are no longer able to work on Lake Albert as they once did, due to new government restrictions intended to make way for the oil project. Maxwell Atuhura, an environmentalist and activist at the TASHA Research Institute, recalls how his family once made a living catching fish on that lake. Now, that source of income is gone.
When decision-makers and consumers trust the green claims of companies like TotalEnergies, vital time is lost.
"It was a source of livelihood since our childhood, and now it is being cut off. Agriculture is being cut off. Everything is being destroyed. Every system is being changed," Atuhura said in an interview. "To say you are independent in our community is to say you have land, where you can grow crops for food and income. That independence has been taken [away] for the project," he added.
Raising awareness about these issues can be dangerous, especially since the Ugandan government is eager to see oil development progress. Museveni, who has clung to the presidency for more than three decades, has used the prospect of oil development to strengthen relationships with Western allies. In a May opinion piece for the Daily Telegraph in the United Kingdom, for instance, he called Uganda's oil deposits a "cause for celebration."
"For more than a decade, Europe, Britain, and the United States have been trying to transition to renewable energy. Of course, their green ambitions are laudable, but the way they are going about realizing them—imposing a moratorium on fossil fuel investment at home and abroad—is misguided," Museveni wrote. "By investing in oil and gas deposits in friendly nations such as Uganda, Europe could decrease its reliance on hostile nations."
In the past year, Ugandan campaigners raising awareness about the human and environmental costs of oil development have been arrested and had their offices ransacked. Some told WPR that they feared for their lives as a result of their activism.
"It is a state of terror we are facing, and we know they want us to stop speaking for those who can't speak for themselves," Kamugisha said in an interview, referring to officials in Museveni's government.
Fossil Fuel Reliance
At an initial hearing on the greenwashing case in Paris in June, TotalEnergies denied the allegations and indicated that it plans to defend itself in court.
"It is just starting," Renaud said. A ruling is expected sometime next year.
EACOP itself provides just one example of TotalEnergies' continued fossil fuel projects. The company has other gas development initiatives pending in Mozambique and the Russian arctic. It continues to produce some 3 million barrels of oil on a daily basis, according to TotalEnergies' own website. The French major is not alone, with international companies commencing five oil exploration projects in Africa in 2021. Most recently, in July, the Democratic Republic of the Congo announced the auction of 30 new oil and gas blocks, including in Virunga National Park and the sensitive peatlands of Cuvette Centrale. 
For their part, Ugandan activists assert that projects like EACOP are a threat not only to their lives and livelihoods, but to climate safety worldwide. "What is happening with EACOP is not only going to affect the environment in Uganda. It will contribute to global warming, which will affect every nation," Yisto said.
RELATED ISSUES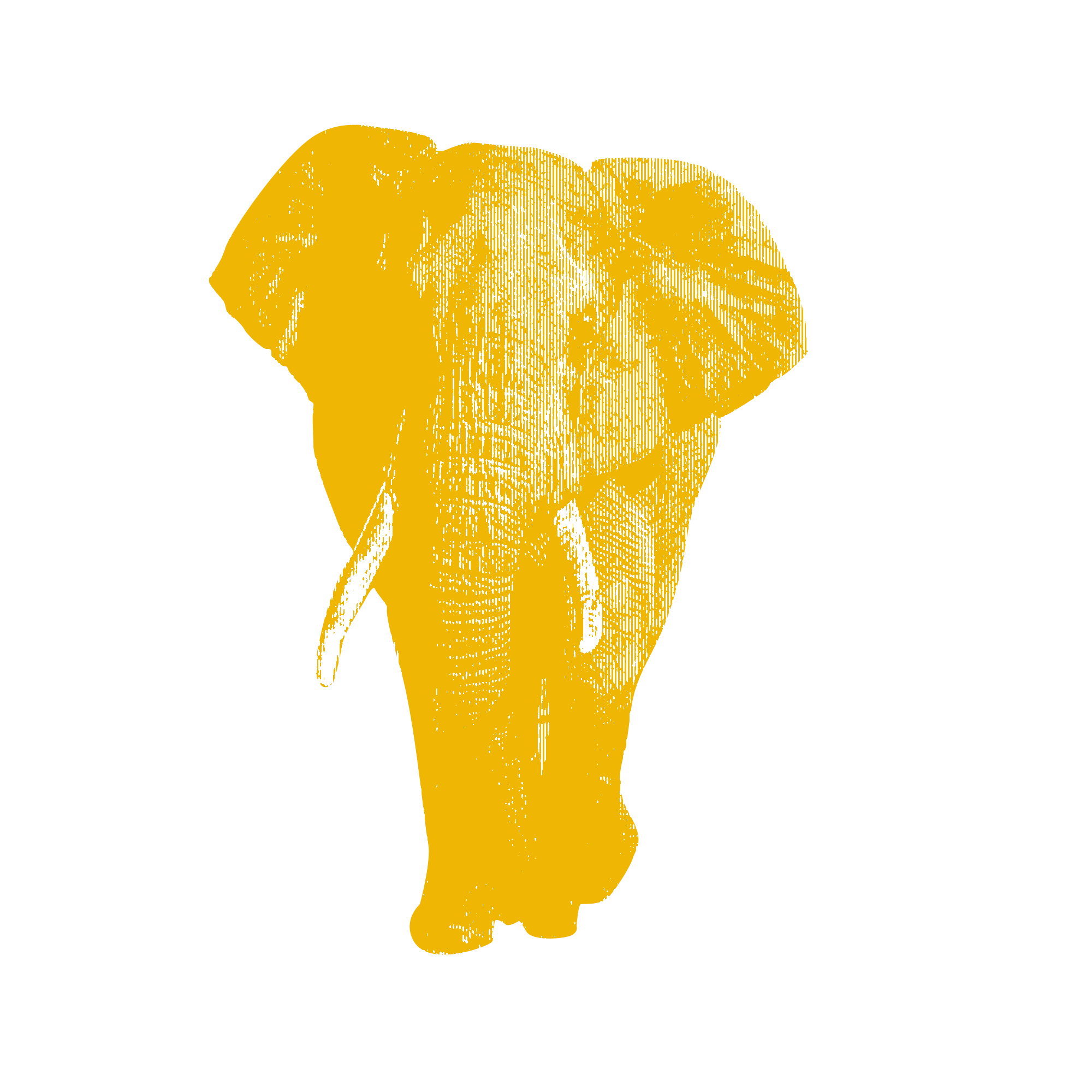 Issue
Environment and Climate Change
Environment and Climate Change

Governance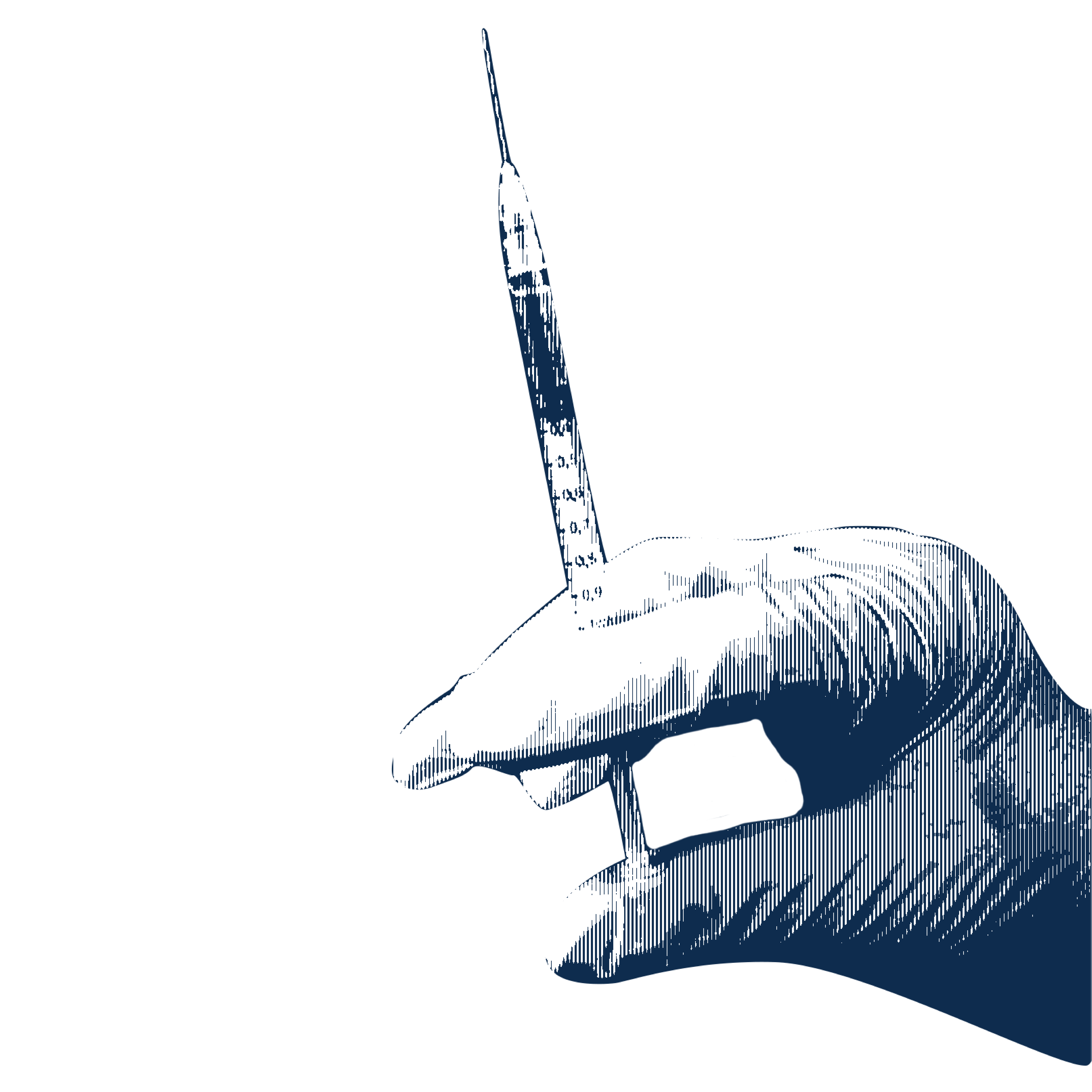 Health