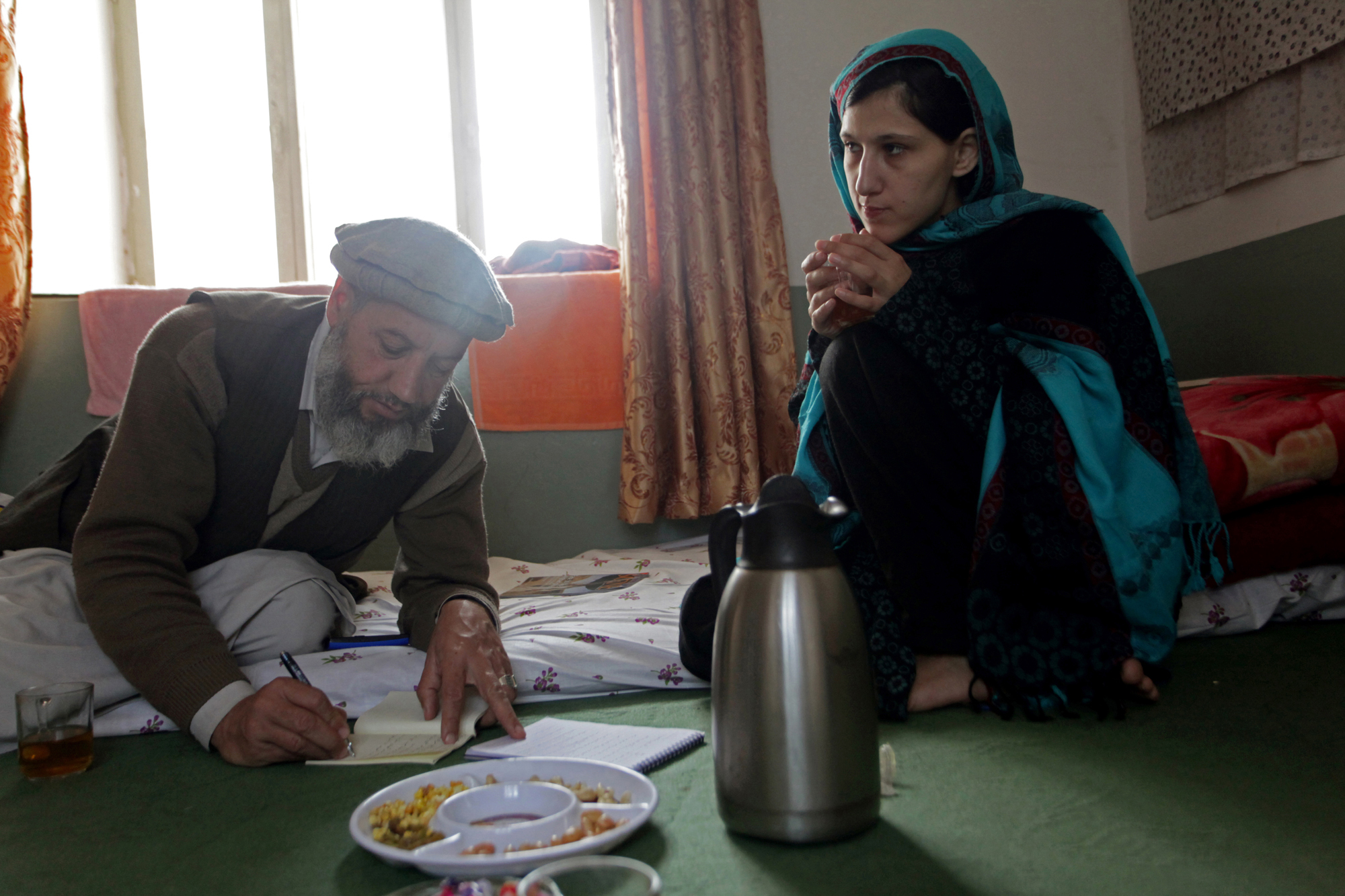 Asma, 25, knew that she was dying after her heart operation last year resulted in an infection. She lived in the Afghan capital of Kabul, where, on her own, she cared for her younger brother and sister. But the medical treatment she needed was impossible to come by. A serious-minded young woman, she preferred to speak and to smile only with close friends and family. To support her brother and sister, she worked at WADAN, The Welfare Association of the Development of Afghanistan, a non-governmental organization that runs drug treatment centers for heroin and opium addicts all over the country. She also was brave enough to work as a budding translator.

Early in the spring of 2012, before she knew that she was sick, she traveled with photographer Seamus Murphy and me to report a story for The New York Times Magazine, on a grant from the Pulitzer Center. To safeguard her honor, her uncle traveled with us as her escort. Together, we examined the risks to the lives of Afghan women who write poetry. Tireless and gentle, Asma proved invaluable: she coaxed young, frightened girls to meet with us and she spent countless hours sitting on a frigid winter floor in Afghanistan painstakingly translating folk poems called landays from Pashto into English.

Landays are two-line poems of 22 syllables (nine in the first line; thirteen in the second) which belong to the forty million Pashtuns who span the border between Afghanistan and Pakistan. An oral tradition, which morphs like rap music does over time, they are passed among Pashtun women, many of whom are illiterate. These poems take as their subject love, war, grief, separation, and love of homeland, the five most enduring themes of Pashtun culture. For millions of Pashtuns, driven from their rural villages by war and the need to find work, the concept of homeland is paramount to a tenuous sense of identity and belonging. Such was the case for Asma, who grew up longing to return to a place she barely knew. This was the final wish she shared with her sister.

"Before Asma died on October 4, 2012, she told her sister that she wanted her body to be buried in her grandfather's village," her father, Ihsanullah, told me not long ago when we met in eastern Afghanistan. This was a tough request to make, one that would require him to risk his life carrying her shrouded body in a taxi hundreds of miles over rocky paths in the absence of roads and through hostile territory controlled by the Taliban in the dangerous, northeastern province of Kunar. Along with Nangarhar, Nuristan, and Laghman, Kunar belongs to the four most remote and rugged provinces along the Afghanistan Pakistan border. Over the past several years, Kunar has become a major battleground in the fight between international forces and Taliban insurgents. For Asma, however, Kunar had an entirely different value: it was her family's homeland and her connection to Afghanistan, a country to which she'd only recently returned after the U.S. military invasion began on October 7, 2001. Her family name is a tribal name and her grandfather was a famous tribal leader among the Pashtuns.

Although his friends and family had warned him not to go, Ihsanullah decided to make the journey. "This is my daughter's last request," he said. "I will go."

Just after she died, he loaded her body into a taxi and began the trip. He was afraid that the Taliban would kidnap or kill him before he reached the village. Upon arrival, he went directly to the graveyard to bury his daughter. A group of militants appeared at Asma's graveside. Her father worried as to why they'd come. He also feared that the gathering would attract the lethal eye of one of the armed drones that operate strikes from the skies above Kunar. But the funeral passed without incident. Relieved and moved by the militants who'd showed up to honor his daughter, Ihsanullah decided to pay his respects to a notorious Taliban commander, who had lost eight members of his village in a U.S. drone strike two months earlier. It was a very dangerous thing to do, but Ihsanullah felt that his daughter would have wanted him to make the effort to speak of peace on her behalf.

"I didn't come here to talk," he told the commander. "I came to pay my respects to the dead." He did, however, have three questions, which he asked the Taliban leader in his daughter's name. "I am against foreign occupation," he told the commander. "You are against foreign occupation. If we came together to support our military and our own Afghan government and called for an end to foreign occupation together, would you want that?"

"No," the militant commander replied.

Ihsanullah went on, "If you could establish a government that worked alongside the Afghan government, so you had the same rights that they did, would you want that?

"No," he replied.

Frustrated, he asked his third and last question: "Why plant bombs in the road? They kill our own people."

For this, the commander had no answer.

Ihsanullah wept as he told this story in the eastern city of Jalalabad. In his lap, he cradled his daughter's computer, which he'd brought along in case there might be some landays she hadn't yet translated hidden among its files. Until she died, she was planning on undertaking a second trip with Murphy and me to collect and translate the landays published in this month's Poetry Magazine. This project, which will be published as a book by FSG in 2014, and the following are dedicated to her.



Asma



The day your heart failed in an Afghan cab,

I was in one elsewhere vomiting


my foreign guts out half a block from home,

my taxi stopped mid-street, breakfast splattered

on my feet and undigested pride.


You, stuck in Kabul's wartime boomtown traffic,

leaned against your little brother and died.


Months later, in Jalalabad, your dad

mourned you ferociously, weeping the loss

of dignity and daughter


in front of me, an unmarried woman.

He'd carried your dead body by taxi,

sewn into your shroud, your last request,


home to his father's father's village,

to lay below the enervated ground.

Your final wish might have killed your father


by Taliban or drone. You were his son,

a martyred daughter, who offered her life,

as he has, for a country come undone.


Written to mark the publication of the special June issue of Poetry Magazine, dedicated entirely to Afghan landays.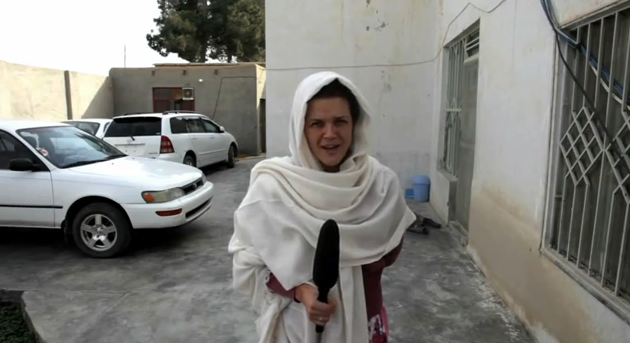 Journalist Eliza Griswold explores the ancient art of writing landai poetry in Afghanistan and the...
RELATED ISSUES

Governance

Women

Issue
Conflict and Peace Building
Conflict and Peace Building