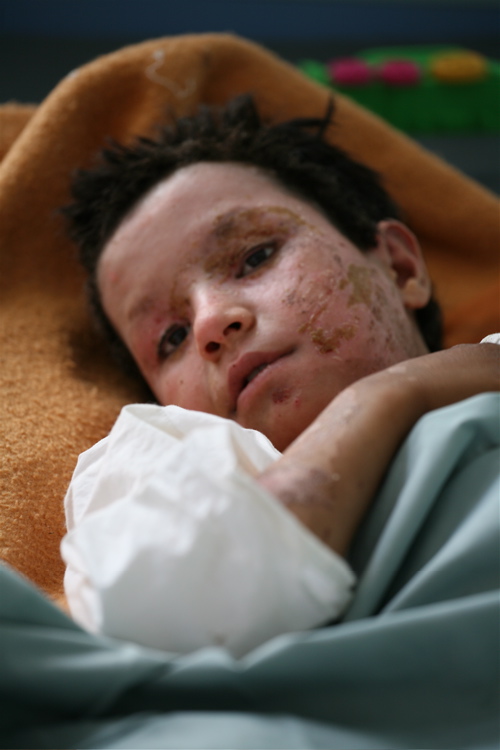 KABUL, Afghanistan -- The civilian death toll from the U.S. bombardment in western Afghanistan is about a third less than the Afghan government claims, the country's leading human rights organization said Sunday, adding that no evidence of white phosphorus was found.

A weeklong investigation by a team from the Afghan Independent Human Rights Commission (AIHRC) has concluded that between 90 and 100 people died as a result of the May 4-5 military operation in Farah province, director Ahmad Nader Nadery told The Washington Times.

Lengthy interviews and a grave count suggest that "a couple" of militants were among the dead, he said, though more analysis of information gathered was needed to provide definitive numbers.

After examining victims wounds and other material evidence, forensic and toxicological specialists dispatched to the scene also found no evidence that white phosphorus was used in the attack, Mr. Nadery said, contradicting earlier reports that the incendiary may have been used against civilians.

White phosphorus -- a highly flammable chemical material -- would have produced deep burns with residual effects and a distinct odor, which were not found by investigators.

"At this stage, we can confirm these findings are essentially correct," Mr. Nadery said.

There are conflicting reports about just how many people died and the sequence of events in fighting between Taliban militants and U.S.-supported Afghan forces in Farah's Bala Boluk district.

Afghan officials say 140 people, including 95 children, died in the operation. If true, this would amount to the largest number of civilians killed in a single incident since U.S. forces helped oust a Taliban government in 2001.

The U.S. military has yet to release its own estimate, saying only that a "number" of villagers were killed as a result of militants under fire forcibly taking them hostage.

Last week, the U.S. national security adviser, retired Gen. James L. Jones, pledged stricter protocols to avoid civilian casualties but would not rule out any action, because "we can't fight with one hand tied behind our back."

New military guidelines set forth in the wake of previous civilian casualties mandate that commanders receiving incoming fire from residential areas make every effort to "confirm that the Afghan facility does not shelter innocent civilians."

The U.S. has insisted that militants were firing from villages when bombs were dropped. Villagers told researchers that gunbattles between the Taliban and Afghan and U.S. forces ceased before bombing runs began, though some said the Taliban remained in compounds.

"Even if some Taliban remained in the village, dropping a dozen bombs into a residential area doesn't seem to make much sense," said Brad Adams, Asia director for Human Rights Watch.

According to U.N. figures, 2,118 civilians were killed in conflict-related violence last year, a jump of nearly 40 percent over 2007. Of that toll, pro-government forces were held responsible for 828 deaths, largely from errant air strikes and raids.
RELATED ISSUES

Governance

Issue
Conflict and Peace Building
Conflict and Peace Building