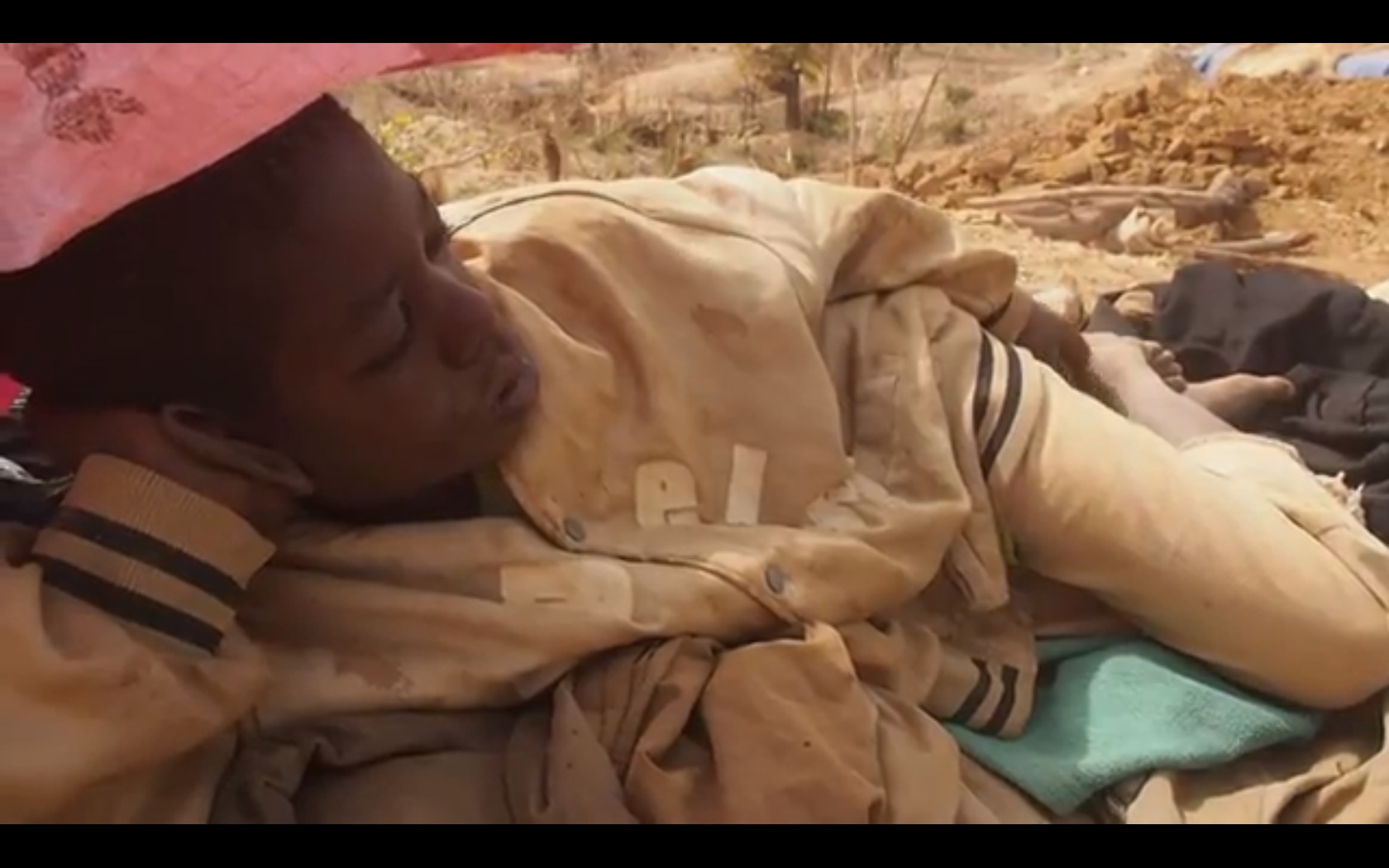 Karim Sawadogo thinks he is nine years old, but isn't sure. He was once a goat herder near his home in the northwest of Burkina Faso, but left that life to come work with his uncle in a gold mine in the Kouékowéra camp, in the southwestern part of the African nation.

Now he spends his days cooking meals, fetching water and chipping away inside the mine, filling buckets with ore. He spoke with photojournalist Larry C. Price, who visited the gold mines throughout the southwest. Karim described his daily activities to Price through a translator. "My dream is to get money," he said. He wants to get out of the gold mines.

On Wednesday July 10, 2013, PBS NewsHour senior correspondent Hari Sreenivasan explores life in the hazardous gold mines of Burkina Faso and the status of child labor in the camps. Watch the full report on children who work in the gold mines of Burkina Faso broadcast by PBS NewsHour on July 10, 2013.

Original reporting and video footage by Larry C. Price. Edited by Noreen Nasir.

RELATED ISSUES