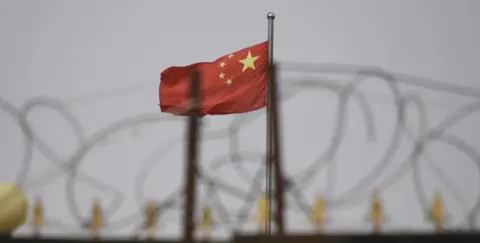 Dear Senator Rubio, 
As you well know, China has been constructing scores of massive new prison and internment camps in the past three years. Within them, Muslim minorities. These purpose-built, high-security camps are a foundation of China's infrastructure for mass detention. BuzzFeed News has identified more than 260 structures built since 2017, in the most expensive investigation of China's internment camp system ever completed. China has effectively established a sprawling system to detain and incarcerate hundreds of thousands of Uighurs, Kazakhs, and other Muslim minorities, in what is already the largest-scale detention of ethnic and religious minorities since World War II. Factories and prison compounds surround the camps, and forced labor runs rampant. The Chinese communist government claims that the Muslims are "deradicalized," and that this is a measure to prevent terrorism around the country. But the fact of the matter is, most who end up in these camps are not extremists of any sort. Muslims are being subjected to torture, hunger, overcrowding, solitary confinement, forced birth control, and a range of other abuses. They are exposed to brainwashing programs focusing on Communist Party propaganda and made to speak only in the Chinese language. Simply put, Muslim minorities in China are being abused and denied their basic human rights for their faith.
Human Rights is an issue my family and our community hold very near and dear to our hearts. As you well know, the South Florida community is made up of many who have struggled with human rights abuses by oppressive governments. Cubans, Venezuelans, and Nicaraguans are just some of the prominent communities that make up South Florida. Each community has—and continues to struggle with—the thought of their home country being torn apart at the hands of an oppressive government that disregards basic human rights. My grandfather endured two and a half years of hard labor, cutting sugar canes day in and day out in Cuba, as punishment for wanting to leave the country. He could only see his wife—my grandmother—and his son—my uncle—every two weeks. Muslims in China, enduring similar camps to those that my grandfather and many other Cuban men went through, are no different. The Chinese government is getting away with human rights abuses while the world turns a blind eye. The South Florida community has suffered too much at the hands of oppressors, and we should not stand for any human rights abuses anywhere in the world.
Senator Rubio, I ask kindly for you to be a beacon of freedom and hope in the Senate. For you to speak out against the human rights abuses happening against Muslims in China. I know that you sit on the Senate Committee on Foreign Relations. You have the ability to advocate for an international coalition to help the Uighurs in China. Bringing our allies and Muslim-majority nations to form part of the coalition would have an enormous impact and bring greater legitimacy to the effort. You can advocate for the banning of imports from regions with known Uighur forced labor, thus lowering Chinese revenue and forcing China to end its practice of human rights abuses. You could also advocate for the U.S. to cease any assistance to China's mass surveillance and repression capabilities, and press for more economic sanctions against Chinese officials and organizations that are involved with the anti-Uighur campaign. Moreover, the U.S. can leverage the upcoming Beijing Winter Olympics being held in 2022. Make it known that any company that endorses the competition is also endorsing the host country and its human rights abuses. Furthermore, as the Chairman of the Senate Select Committee on Intelligence, you have the ability to shine a spotlight on the issue by publishing intelligence documents and other reports that highlight the abuses of the Chinese government. This naming and shaming policy could put real pressure on China and the international community to act on these abuses. Accordingly, the United Nations can play a pivotal role by imposing multilateral sanctions and other measures, with the U.S. taking the lead. The U.S. must raise the issue more in meetings with China and make it abundantly clear that it is a very high priority and a lead point in any bilateral dialogue between the two nations. Lastly, the U.S. should directly support Uighurs and other Chinese Muslims who are suffering at the hands of oppressors wherever and whenever possible. I truly believe with your prominent voice in our country, our community, and in the Senate, we can finally put an end to the human rights abuses happening in China. The U.S. could be the breaking point for bringing about freedom and opportunity for so many who are suffering at the hands of exploiters. America should be a beacon of hope and freedom for all around the globe. Let us live up to that title in this moment by helping the Chinese Muslims. Thank you for your time sir, and I hope you can be the senator to bring about real change to the issue at hand. 
Sincerely, 
Ryan Reiche
---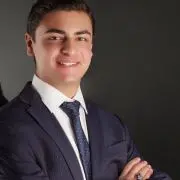 Ryan Reiche was born and raised in Miami, Florida, and is currently a senior at Doral Academy Preparatory High School. He enjoys volunteering, and his hobbies include reading, sports, and watching movies/documentaries. Ryan's passion for politics and history has guided him throughout his academic career, and will continue to guide him throughout his life. Ryan would like to thank his parents, his sister, and the rest of his family for their unwavering support and for instilling in him a sense of civic engagement and responsibility. He would also like to thank all of his exceptional teachers for their guidance and wisdom throughout his academic career.
Read more winning entries from the 2020 Local Letters for Global Change contest!