This letter features reporting from "Floods Devastate Northern India State" by Jason Motlagh, a Pulitzer Center reporting project
Dear Congressman Pallone, 
My name is Roshna Harish and I am a sophomore at Morris County School of Technology. All over the world, countries are facing issues with flooding due to climate change. Flooding in Bihar, and in India in general, has become a serious concern. Families are losing their homes and farms without substantial relief efforts being provided, which causes these civilians to not be able to afford basic necessities such as food and shelter. In the Pulitzer Center-supported news story "Floods Devastate Northern India State," author Jason Motlagh writes, "Flooding has submerged more than 40 percent of Bihar, and Relief Commissioner R. Srivastava, citing government figures, said rainfall in July was five times higher than the monthly average over a 30-year span." Many officials blame the government of Bihar for corruption, which they suspect is the reason why the floods are not being controlled properly. Others go to climate change as the logical answer as the effects of climate change can lead to recurring floods that are more severe in nature. If more efforts are not made to control the flooding for the coming monsoon seasons, the farmers and other residents may lose their homes.
Although flooding in Bihar may be much more extreme, many other parts of India have flooding complications as well. For instance, my own house where I spent a crucial part of my childhood in India was disfigured due to flooding. Bed frames and wallpaper were peeling, the bathrooms were deteriorated, and so many other items were filled with water. When I went back to India to visit, I was absolutely heartbroken to see my childhood home in shambles. The families that permanently live in India may be exponentially more impacted by these occurrences.
Likewise, our own state of New Jersey has issues with flooding, especially in the barrier islands of the New Jersey shore. Similar to how families in Bihar are facing the effects of intense flooding, people that live on the barrier islands are also facing them. The article "Saving New Jersey from the Rising Tide" predicts that a large number of people will be affected by floods in the future. Rutgers experts state that "between 2010 and 2016, nearly 2,700 homes, worth nearly $3 billion, were built on the Jersey Shore (mostly in Ocean and Cape May counties) in areas expected to flood at least annually by 2050." It was previously known that the sea level was rising, but companies still decided to build the houses as a way to make money. Rather than letting this continue, efforts should be made to protect the families in flood-prone areas.
That is why I am requesting that you, Mr. Pallone, advocate for the people living on the barrier islands and raise funds to relocate those in potential danger. By making changes in our own state, we can move forward as examples to other places where flooding is an issue, such as Bihar. A promising solution to flooding in the barrier islands is called "thin-layer placement." Essentially, this method helps to raise land without harming the plant life of the island. If there were more action taken to fund this technique, the islands would become slightly less prone to excessive flooding. But, to stay on the safe side, the residents should be assisted to find new homes. Supporting organizations such as Blue Acres can help provide relief to residents that would like to move but may not be able to afford it. As a representative for New Jersey, our citizens are relying on you to make necessary changes. So, I compassionately urge you to make an effort in giving the residents of the New Jersey barrier islands a safe home away from flooding. 
Sincerely, 
Roshna Harish
---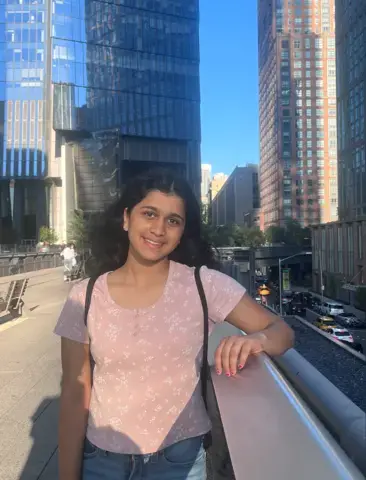 Roshna is a sophomore at Morris County School of Technology. She is in the healthcare academy in her school and is interested in the medical field. Roshna has been dancing since she was five years old and it has become one of her biggest passions in life. In her free time, she likes to read and spend time with her friends and family.
Roshna is honored that she was able to bring an underreported story to attention, especially since flooding affected her own home in India. She hopes that she can help make change and inform other readers about the pressing issues of today.
Read more winning entries from the 2022 Local Letters for Global Change contest!