Project November 4, 2021
Nicaragua's Sandinista Revolution: The Return of Authoritarianism and the Struggle for Democracy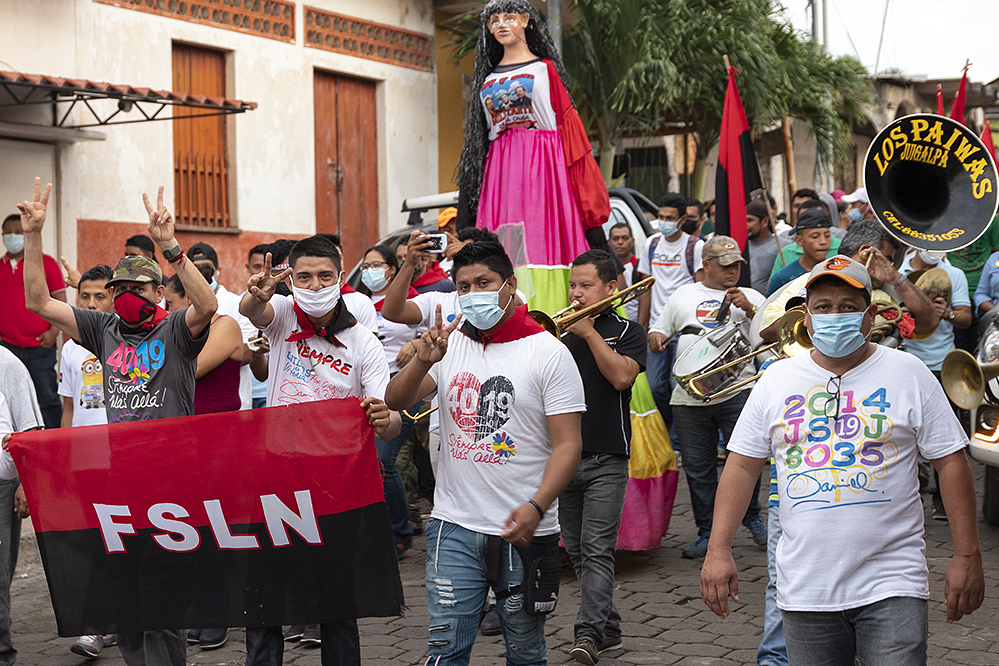 Since its independence in 1821, Nicaragua has had a troubled history. Two hundred years later, Nicaraguans are still struggling to define their nation's post-colonial identity.
The so-called contra war in the 1980s shaped much of Nicaragua's contemporary socio-economic and political landscape, taking over 40,000 lives in the span of a decade. Now, 42 years since the revolutionary overthrow of the Somoza regime—and with Daniel Ortega back in power for more than 13 years, this time with his wife Rosario Murillo as vice-president—Nicaragua is once again at a crossroads with a tense mixture of forces vying for political dominance.
René Sing Brooks visits Nicaragua in July 2021, the month of the 42nd anniversary of the Sandinista Revolution and year of the 200th anniversary of independence, to look at the current state of the 1979 revolutionary project, particularly at the Sandinista government's response to the 2018 April uprising and its impact on Nicaraguan's daily life and democratic aspirations.
As of April 2021, the grassroots voices that took center stage three years ago have been displaced by an unstable coalition of traditional politicians. This project reflects on how this came to be and its implications for the future of a viable democratic project for the Nicaraguan people.
Although nothing close to the levels of conflict faced during the 1980s, the current situation is pivotal and has been inadequately and insufficiently covered by the American and international press. These stories will include a cross-section of individuals representative of the country's current political environment.
RELATED ISSUES

Governance

Children and Youth