Project July 14, 2023
Landmine Clearance Provides Opportunity for Community Development in Vietnam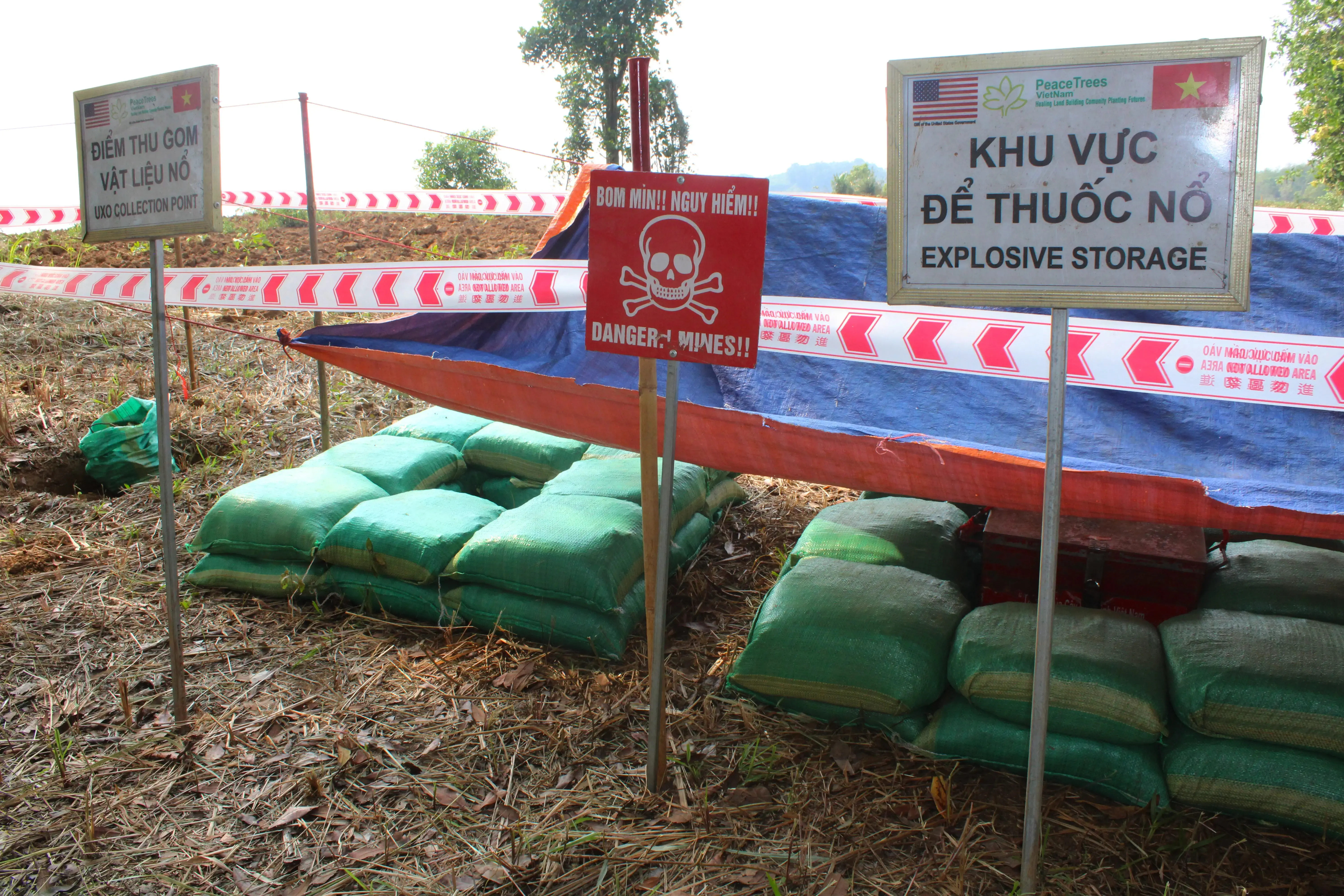 The Quảng Trị Province in southern Vietnam continues to suffer from the devastating impact of the Vietnam War, which ended nearly 50 years ago. Approximately 80% of the land remains contaminated with unexploded ordnances pose a constant threat to the local population. Nguyen Van Phuong, who lost his leg, eye, and fingers in an accident involving a bomb, is one of over 66,000 Vietnamese people injured by these explosives.
To address this ongoing issue, organizations like PeaceTrees Vietnam work to clear the land of explosives. PeaceTrees Vietnam focuses not only on land clearance but also on educating the community about the dangers of ordnances and supporting post-clearance development, such as building homes, libraries, schools, and community centers, to provide a safe environment for the local population.
However, clearing the vast amount of contaminated land is a challenging task, with factors such as funding, resources, and climate change affecting the progress. Yet, residents of the Quảng Trị Province choose to remain in their homeland despite the risks.
Although the challenges are immense, the community remains resilient, hoping for a safer future despite the lasting legacy of the war.