Project June 7, 2009
India: Water for All?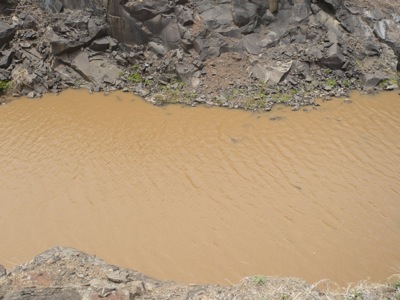 In September 2007, the government of Maharashtra, India, invited bids from private companies for the completion of the Nira-Deogarh water project in the Satara district of Maharashtra. The construction of the dam was completed some years prior to this, but canals for irrigation and distribution were not. It was India's first move toward privatization, but the government, which lacked sufficient funds for the project, felt it was the best move at the time.

The invitation for bids was successful, but the move to privatize the remainder of the project invited censure from the locals as well as activists. Activists were enraged by the displacement of the villagers in the areas near the dam and by the move to give control over irrigation water supply to a private organization. Farmers and locals were afraid that privatizing the water supply would mean that water taxes and charges would go up.

The suicide rate among farmers in Maharashtra is the highest in India. Farmers can barely afford hybrid seeds and are heavily in debt. An increase in water taxes would be the final straw. Combined agitation by activists and locals alike lead the state to put the move toward privatization on hold in November 2008.

The implications of privatization of water sources and distribution include a possible rise in water rates and the handing of control over water sources to a private organization, that could decide who gets water and who doesn't — leading to an inequitable distribution of water. Water is a basic human necessity, and the world is poised at the brink of a major water crisis.