Project February 19, 2015
Afghanistan: WithDraw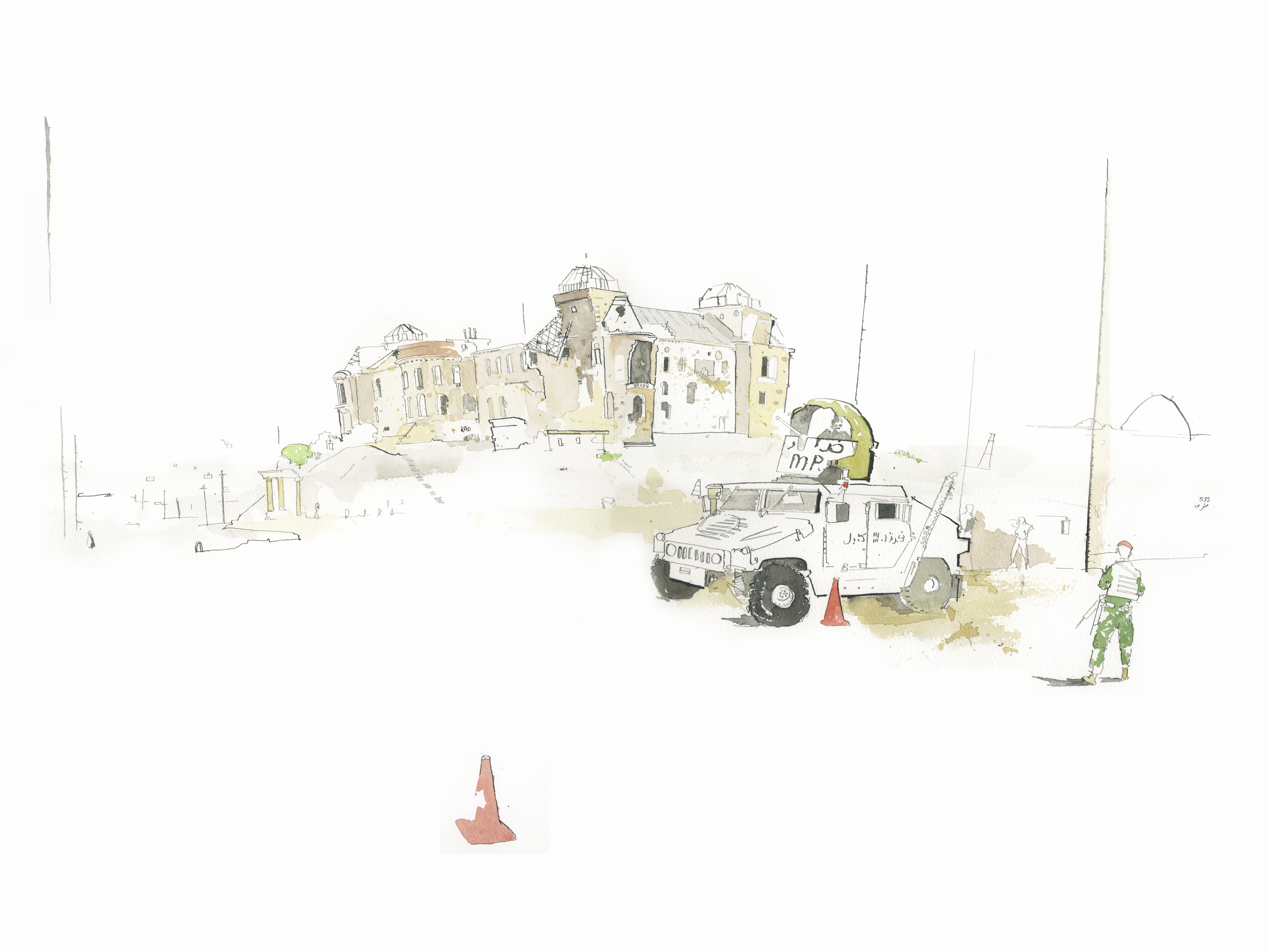 Eight years ago artist and illustrator George Butler accompanied Britain's 16th Air Assault Brigade for two weeks in Afghanistan. Twenty-two at the time, he was fascinated by a country steeped in history and covered in life. But his view was through an armored car window or over the wall of an army camp fence. To satisfy his curiosity about what life is really like in Afghanistan, he recently returned with his artist's tools.
Although the work will be shown in the Imperial War Museum in Manchester, England, its content will be in contrast to the press photos we currently see of troops preparing to withdraw. In his drawings, Butler depicts life in Afghanistan through some more positive stories: Prosthetic limb projects, wheelchair basketball teams, a children's circus, reconstruction of some buildings and the Afghan National Army.
The difference with this record is that it is hand-drawn, from life, on location and as a witness account. Drawing offers different qualities--it does not compete with film or the brilliant mechanical tool of photography but it offers a different perspective on something we may have preexisting ideas about.
Drawing is open for everyone to see, and it takes time, time enough to learn and annotate the unfolding scene and time to make new acquaintances and be given access to places that are usually closed. Most importantly it is a chance to record the experience of those around you in attempt to do them justice.
RELATED ISSUES