Porque Eres una Mujer
By Janet Fernandez
11th grade, Back of the Yards High School, IL
With lines from "Violence Against Women in El Salvador Is Driving Them to Suicide — Or to the U.S. Border" by Almundena Toral and Patricia Clarembaux, a Pulitzer Center reporting project
To all the Latina women who have had to limit themselves from opportunities "porque eres una mujer" 
As if it were a bad thing.
To all the Latina women that grew up the older sister and watched their brother slouched on the couch when he reached the age that she started helping 
Prepare dinner,
And wash the dishes,
And always wondered why her brother never helped out;
But wouldn't dare ask out loud because the reason was already memorized in her head: "Porque él es hombre y tú eres mujer!"
To all the Latina women, who grew up seeing their father in the kitchen not when "está lista la comida"
But only when "ya está servido tu plato," because every Latina knows that it's not the same thing!
To the Latina women, who were encouraged to expend their careers so "no terminaran como su Mamá."
As if she wasn't a hardworking woman who always put her kids before herself and never asked for anything in return!
But were also told to pick a different career, like a nurse or a teacher because 
Her first career choice was "trabajo de hombres"
To the Latina women, that broke the statistics and went on to go to college 
But when talked about getting a masters were told to focus on being a Mrs because "la vida no es completa sin un hombre y hijos"
To the Latina women, that when they were younger and confessed to having a boyfriend were told they shouldn't focus on boys
"Y que no abrieran las piernas" because they'll end up pregnant or "con un regalito" as they like to say
But their male siblings were praised with, "eso mero" for having a girlfriend and even handed condoms
To the Latina women, that is asked at every family function "en dónde está el novio?"
As if her whole existence was to find a man to be with for the rest of her life!
To the older yet still young Latina women, who are constantly asked why they're not married with kids, but before replying she thinks, the reason being, that she simply fell in love with another woman even if it goes against "la palabra de dios"
But when she opens her mouth to reply she is interrupted by her mother, who says "es que no ha encontrado al hombre perfecto"
To the Latina women, that taught their mothers how to drive because their fathers didn't believe women should learn, because like her Dad always said "yo te puedo llevar a donde tengas que ir!"
But were always stuck taking public transportation with her mother to get the "mandado" because her Dad was never home.
To the Latina women, that will raise her kids to take care of themselves and respect everyone regardless of gender AND unlearn all the machismo she was raised with but gets judged by her family for doing so.
To the Latina women, that can no longer fight.
Not because they chose not to but because they were murdered, at the hands of a man!
To the mothers of Latina women that now know of the word "femicide" because that's how the murders of their daughters are described.
To the Latina girls, who never got the chance to become women because at 7 years old they were tortured and killed at the hands of a man.
To the 10 Latina women, who are killed in Mexico every day simply for being women.
To the Latina women in 18 countries, that since 2012 have learned the difference between "femicide" and "homicide" and fear for their lives everyday.
To the "67% of Salvadoran women, who have suffered any form of sexual assault, intimate partner violence or abuse at the hands of a male famliy member."
But couldn't speak up because "tienes que respetar a los hombres de la casa."
To the 6% of Salvadoran women that did speak up!
But aren't looked in the eyes anymore and have been shunned by their family.
Machismo is the leading cause of 29 cases in Chihuahua, 37 in Sonora, 37 in Sinaloa, 39 in Morelos, 54 in Jalisco, 58 in Puebla, 67 in Nuevo Leon, 68 en La Ciudad de México, 122 en El Estado de México and 157 new cases of femicide in Veracruz in 2019 alone!
An apology to all these women, that will never receive one from the men that brought upon their pain, to the families whose beloved mothers, sisters, and aunts were killed at the hands of man.
I'm sorry.
Women are belittled and murdered everyday…these women deserve to be safe.
---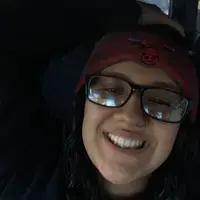 Janet Fernandez is a junior at Back of the Yards College Prep in Chicago. She writes: "Growing up a Latina you see a lot of machismo, even if it is subtle oftentimes it's there. As I was reading more about femicide I thought someone should tell people about what is going on. Femicide and machismo are 'tough conversations' to have but the only way to stop and prevent the consequences that lead up femicide is to talk about it without being afraid. I decided to speak up and be the change I want to see, instead of waiting for someone to do it. Speaking up for what you believe in and being able to call out what you think is wrong is something I always praise. I have to follow my own words."
Read more winning entries from the 2020 Fighting Words Poetry Contest