Dear State Health Officer Dr. Daniel Edney,
A global lack in comprehensive sexuality education curriculums is directly leading to sexual and physical abuse, teen pregnancies, and high STI rates. The article "The Kids Are Having Sex and They Are Not OK" written by Ana P. Santos and published by the Pulitzer Center and Rappler discusses the issues that adolescents face today in regard to sexual health. Globally, 16 million young people between the ages of 15 and 19 give birth every year. In young women ages 15-19, the leading cause of death is maternity-related conditions. Also, people between the ages of 15 and 24 have the highest rate of STDs compared to other age groups. In the article, the author discusses many problems that are causing the sexual health crisis in adolescents, including the need for access to contraception, non-discriminatory health providers, safe access to abortion, and inclusive sexuality education. 
While discussing the importance of sexuality education, the author of the article shares how the Netherlands has a very successful sexuality education system that can serve as a model for other countries. In the Netherlands, the teen pregnancy rate is one of the lowest in the world. Additionally, they have low rates of HIV and other STDs and 90% of adolescents there used a condom during their first sexual intercourse. What sets them apart from other places is that they have a comprehensive sexuality education curriculum that starts at age four and focuses on inclusivity and health. At ages four through six, children learn about relationships, boundaries, and the differences between male and female bodies. Before entering middle school, children learn about reproduction, gender identity, gender stereotypes, healthy relationships, sexual abuse, and deciding when to have sex. The Netherlands' sexuality education has a required core curriculum that focuses on sexual development, sexual diversity, and sexual assertiveness.
The CDC's 2019 Youth Risk Behavior Surveillance System for Mississippi reports that 9.1% of high school students have been forced to have sexual intercourse; 11.3% experienced sexual violence in the past year; and 9.4% experienced physical dating violence in the past year. 52% of high schoolers in Mississippi did not use a condom during their last sexual intercourse and 69% did not use birth control pills. One of the major reasons that these sexual health problems persist in the youth is that the sexuality education curriculum needs to be improved. Currently, the laws in Mississippi regarding sexuality education state that sexual health education does not have to be comprehensive; it has to stress abstinence through "abstinence-only" or "abstinence-plus" instruction; and it can only be given to students once their parents have given written permission one week in advance.
State Health Officer Dr. Daniel Edney, while being introduced to the public after being elected as the new state health office, you said,"I refuse to accept the premise that we have to be last in every health indicator. I refuse to accept the fact that it's our fate to be the unhealthiest in the nation." One of the areas of public health that Mississippi falls last in is the sexual health of adolescents. In the CDC's Teen Birth Rate by State for 2022, Mississippi was reported to have the most teen births in the United States, at 27.9 births per 1,000 females aged 15-19. Mississippi can rise from being at the bottom of yet another health indicator by attacking the root of the problem. If we want to reduce the number of teen pregnancies, more pressure needs to be placed on the quality of sexuality education that youth are receiving. Abstinence-only sexual health programs are ineffective and do not adequately prepare young people for avoiding unwanted pregnancies and STDs. Mississippi can model a new, comprehensive sexuality education after other places with effective sexuality health curriculums, such as the Netherlands. The key aspect of the Netherlands' sexuality education is that it encourages respect, inclusivity, and health. Requiring social topics of health in schools' sexual education curriculum, such as respect for all sexual and gender identities, regard of personal boundaries, and prevention of sexual abuse is also necessary for achieving a safe and healthy Mississippi.
Sincerely, 
Patricia Romero
---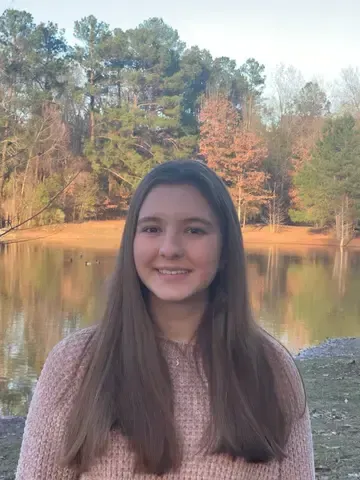 Patricia is a sophomore at St. Andrew's Episcopal School in Ridgeland, Mississippi. She is very interested in public health, which is why she chose to write about this aspect of public health that is especially important for teenagers. She enjoys learning about all the different factors, such as education, that influence the community's health and the different solutions for improving public health and access to healthcare. She is grateful for the opportunity to write about this topic and share her perspective. During her free time, Patricia loves learning to play the piano, creating art, and reading.
Read more winning entries from the 2022 Local Letters for Global Change contest!