Home Sweet Home: An Oxymoron
By Molly Blander
6th grade, Village School, MA
With lines from "Denied Asylum, Migrants Return to Place They Fear Most: Home" by Tim Sullivan, a Pulitzer Center reporting project
"Swiftly denied"
Request for asylum drifts out the window 
Like the smoke from a snuffed out candle
Along with a desperate dream for safety and stability. 
Rocked. 
Collapsing, 
Like a child walking for the first time.
Walking. 
Grudgingly walking back to the land they hoped to escape.
"Gangs own it"
My Honduran hometown
Murderous Monopoly.
No Park Avenue,
No get out of jail free,
The price we pay is not blue paper money. 
It is lives,
Family. 
It is the place we used to call home.
"Fear is profitable"
Gangs
Fighting endlessly
A forever fire
Burning with debt,
Burning with blood.
"Nowhere more frightening"
Home.
---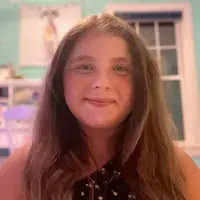 Molly is a 6th grader from Marblehead, Massachusetts. A big reading nerd, Molly is a civil rights activist, and wrote this poem to raise awareness about the cruel challenges migrants face after being denied from the place that was their last hope. While fighting for rights, Molly educates herself about current issues and tries to have a positive impact on the world, by expressing emotions and facts through poetry.
Read more winning entries from the 2020 Fighting Words Poetry Contest