Dear Representative Ted Lieu,
My name is Gabi and I am a fifth grader at UCLA Lab School. We have been reading about issues that we care about and I really care about the growing problem of climate change.  Adam Wagner in "North Carolina's Salt Marshes Hold 64 Million Tons of Carbon Dioxide. What Happens if They Die?" talks about the salt marshes in North Carolina that are threatened because of rising sea levels. The salt marshes contain a huge amount of carbon dioxide and if they die, it will be released into the atmosphere and create more greenhouse gases. Not only will it contribute to climate change, it will also affect the ecosystem. The salt marshes provide food and shelter to many sea creatures including shrimp, blue crabs, fish, oysters, and clams. The salt marshes also do things like make waves lose strength and velocity or filter water. We have been losing salt marshes for centuries and experts estimate that 70% of the salt marshes have disappeared.
Los Angeles has salt marshes, La Ballona wetlands in Playa del Rey is one of the most well-known.  I am sending you this letter so you can help protect the salt marshes in Los Angeles county. To save this planet, we have to do what we can, and I believe that you can save the salt marshes. Where I live, I notice that each year there is less rain and more days where the temperature is 100 degrees or more. Saving the salt marshes is a step to saving the earth from climate change. I truly believe that we can save Earth and even though I am an 11-year-old kid, I know that writing this letter to you can help in some way.  We need to work together to save our beautiful Earth. You have the power to save the salt marshes with your voice and influence. Please help save Earth for my future and the future of my children.
Representative Lieu, I have some ideas about how to save the salt marshes and I want to share them with you. Since you work in the government, you have the power and influence to help pass laws, so I think you should help pass a law about not harming  and not building on the salt marshes. It would help the environment if you did not allow people to trample and pick the grass. If a salt marsh is endangered, put a fence around it and protect it. Put signs on the fence that say things like do not cross. I think the most important thing you can do is educate people about the salt marshes. When you tell someone not to do something, they want to know why. Tell them how important it is to protect the salt marshes, how protecting the salt marshes is helping fight climate change. A lot of people want to stop climate change, so if they know destroying the salt marshes will worsen climate change, they will pay attention to the signs and the fences. I bet you that a lot of people don't know about the salt marshes, but if you tell them, then they will know and maybe they will try to help save the salt marshes. If they don't, at least they will listen to the fences and the signs.
Thank you for taking the time to read my letter.
Sincerely,
Gabi
---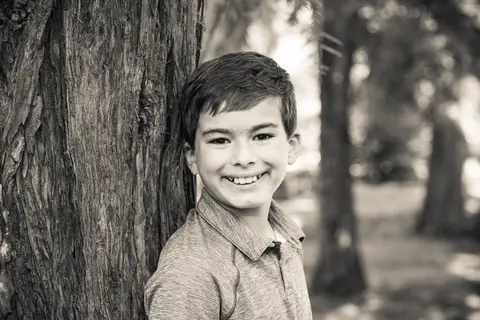 Gabriel Kromwyk is a 5th grader at the UCLA Lab School in the dual-language Spanish immersion program. He is 11 years old and lives in Los Angeles with his twin sister, father, and mother. He enjoys playing soccer, playing squash, and coding in Python. He is concerned with the adverse effects of climate change and wants to do everything he can to help be part of the solution.
Read more winning entries from the 2021 Local Letters for Global Change contest!