Event
Workshop: Processing Climate Change through Poetry
Event Date:
April 21, 2021 | 2:00 PM EDT TO 3:00 PM EDT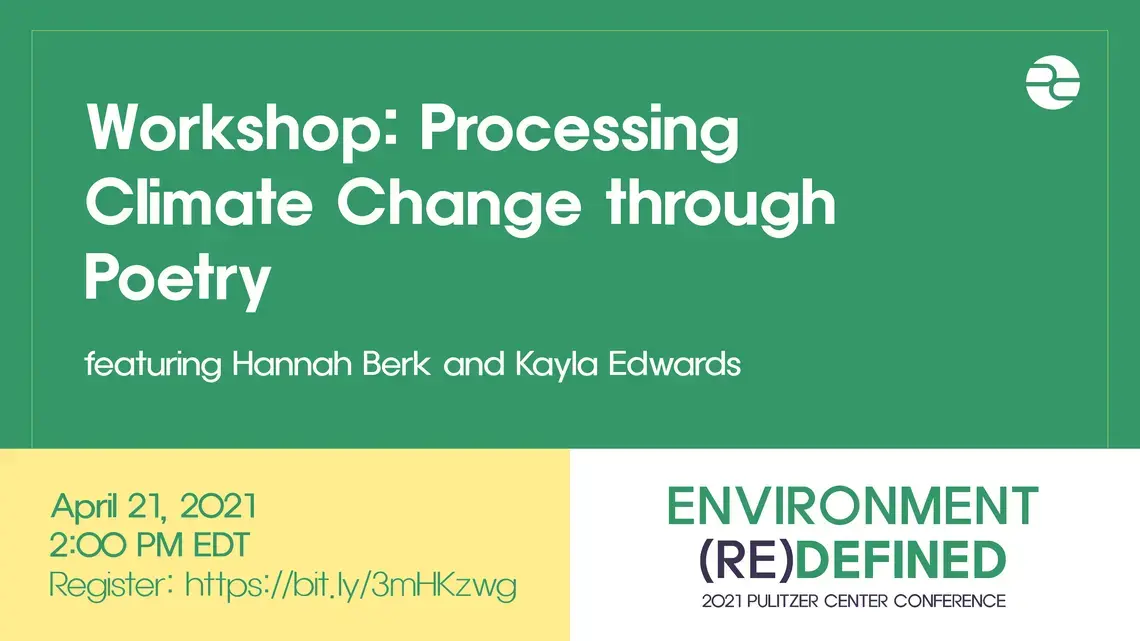 How can poetry be an effective response to current events and underreported stories? How can we use poetry to connect global issues to our local and personal contexts?
Since 2018, the Pulitzer Center has invited students to explore these questions and make their voices heard during our Fighting Words Poetry Contest.
Now, we invite our conference audience to discover how poetry can be a means of processing and responding to today's pressing environmental reporting. During this workshop and conversation, we'll explore reporting and poetry from a multitude of sources, including Pulitzer Center projects.
Join us on Wednesday, April 21, at 2:00pm EDT for what we hope will be a creative and interactive session.
Space is limited for this session, register here.
This session is part of the 2021 Pulitzer Center Conference Environment (Re)Defined. A full list of the conference events can be found here.
RELATED ISSUES