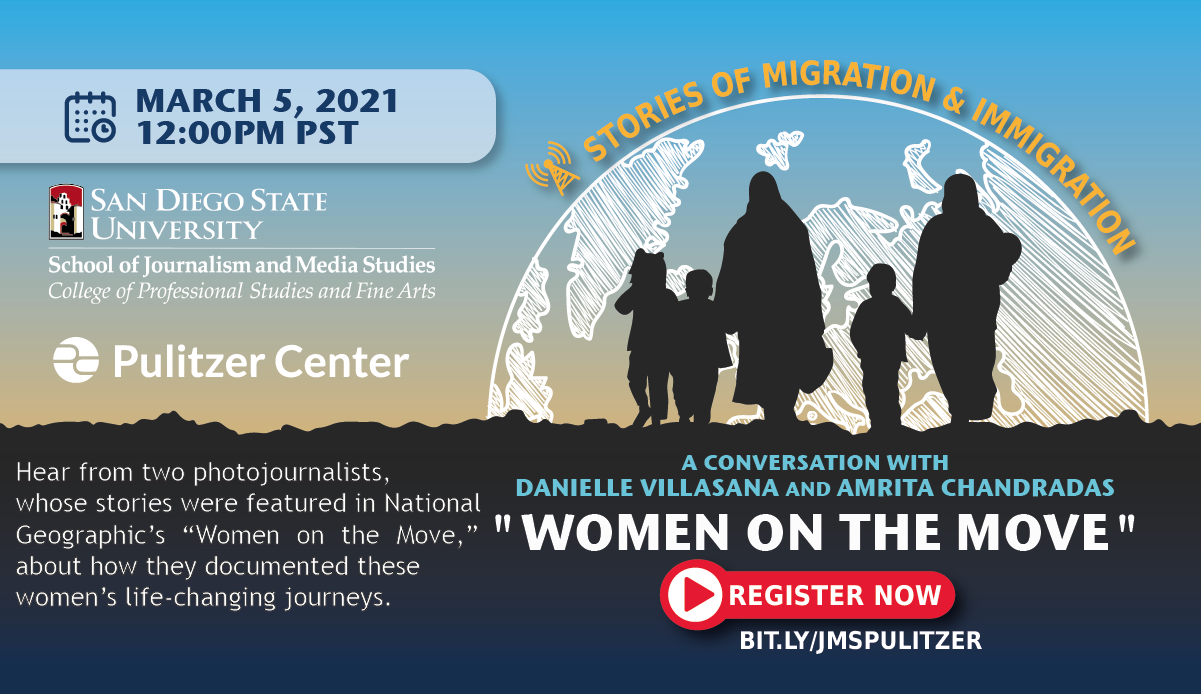 Join the Pulitzer Center on Friday, March 5, 2021, at 12pm PST for a conversation with photojournalists Danielle Villasana and Amrita Chandradas on Women on the Move. The Pulitzer Center-supported project was produced by The Everyday Projects, a global network with a mission to challenge stereotypes by presenting diverse perspectives.
The National Geographic report documented the experiences of women migrants and the myriad factors — like violence, famine, poverty, and climate change — that spurred them to uproot their lives and start again. Women make up about half of those who migrate internationally and within their own countries; Villasana and Chandradas were able to chronicle the journeys of a few of these women and the hardships they face on their way to a new life.
Villasana is an independent photojournalist based in Istanbul whose documentary work focuses on human rights, gender, displacement, and health. She is also a National Geographic Explorer, Magnum Foundation awardee, and International Women's Media Foundation fellow.
Chandradas is a Singaporean documentary photographer whose work has been featured in The New York Times, SONY, NPR, and the Financial Times, among others. In 2014, she won the top 30 under 30 documentary photographers showcase by Magnum Photos and IdeasTap.
This webinar is the third in the "Stories of Migration and Immigration" series, a collaboration between the Pulitzer Center and San Diego State University's School of Journalism and Media Studies.
RELATED ISSUES

Issue
Migration and Refugees
Migration and Refugees

Women