Event
Webinar for Educators: What Are Under-reported News Stories, and How Do I Find Them?
Event Date:
May 7, 2020 | 4:30 PM EDT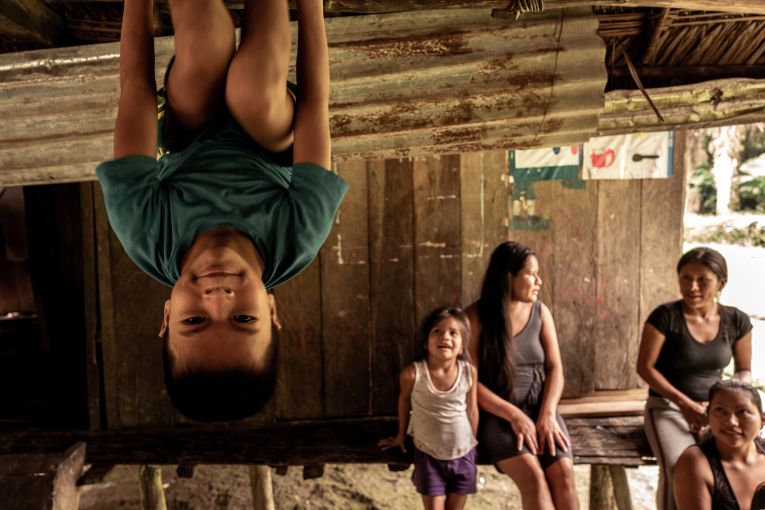 The most important news stories are often the ones that students are missing. What are under-reported stories? And how can students find them? 
Pulitzer Center invites educators to join Managing Editor Nathalie Applewhite, Executive Editor Marina Walker Guevara, and Senior Education Manager Fareed Mostoufi on Thursday, May 7, 2020 from 4:30-5:30PM EST for a webinar that explores these questions by outlining how students can find, evaluate, and make connections to reporting on under-reported global issues. Applewhite and Walker Guevara will describe why underreported stories are important and how the Center identifies and evaluates under-reported stories. They will also share reporting projects that educators can use to teach students about how under-reported stories differ from news stories that students may be more used to seeing. Next, Applewhite and Walker Guevara will offer tips for critically evaluating news stories, discuss ways that students can find underreported news stories on their own, and share questioning strategies that students can apply to identify under-reported stories in their own communities. Their presentations will be followed by a Q&A moderated by Mostoufi, who will also present free digital resources and virtual learning opportunities.
Webinar attendees will receive a 1-hour certificate of attendance upon completion of a short survey. Click here to register!
Marina Walker Guevara is executive editor at the Pulitzer Center. For the past 14 years, Walker Guevara held leadership positions at the International Consortium of Investigative Journalists (ICIJ), a network of reporters in more than 90 countries who collaborate on stories of global concern. Her work as a journalist started in her native Argentina. Her stories on topics ranging from environmental degradation by multinational companies to the global offshore economy have appeared in leading international media, including The Washington Post, Miami Herald, Mother Jones, Le Monde, and the BBC. She has won or shared more than 50 national and international awards, including the 2017 Pulitzer Prize for Explanatory Reporting.
Nathalie Applewhite joined the Pulitzer Center in 2006, shortly after its founding, and has played a key role in the development of the Center's model and approach towards journalism initiatives and educational outreach. As managing director, Applewhite supports the executive director with overall strategic development and management of the Center, staff, reporting projects, and educational outreach. She was the managing producer on their interactive narrative projects: Heroes of HIV and the Emmy award-winning LiveHopeLove. Applewhite has also overseen video production for the Center, as well as the design and development of their award-winning website.
Before joining the Center, Applewhite worked nationally and internationally on documentaries, educational, political and commercial productions as a producer, director, and editor. She also worked as a consultant for the Executive Office of the Secretary General at the United Nations and as a project manager and media specialist for the University of Pennsylvania's Literacy Research Center where she produced educational media, including video and interactive web resources, for both national and international programs.
RELATED ISSUES