Event
Webinar for Educators: Pulitzer Center's "Journalist's Toolbox" Resources
Event Date:
January 14, 2021 | 10:00 PM UTC TO 11:00 PM UTC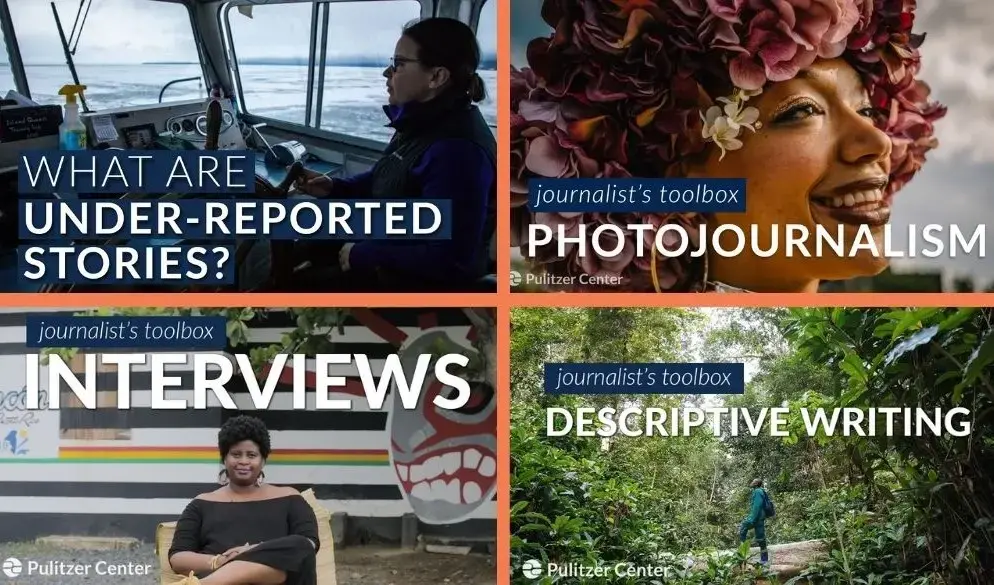 The Pulitzer Center invites educators to join an interactive Zoom meeting and discussion on Thursday, January 14, 2021 from 5:00-6:00 PM EST to explore methods for using journalism skills to increase student engagement, critical thinking skills, media literacy skills, joy and empathy. 
The session, which will be led by Associate Director of Education Fareed Mostoufi and Education Manager Hannah Berk, will introduce resources and exercises from our lesson series, called "Journalist's Toolbox." 
The "Journalist's Toolbox" provides instructional videos and accompanying lesson plans that connect students to professional journalists for advice on how to identify, research, and communicate under-reported stories. As part of the series, students connect with staff from the editorial team at the Pulitzer Center to explore methods for finding under-reported stories. They then explore descriptive writing strategies with Tristan McConnel, interview techniques with Natasha S. Alford, and photojournalism with Pablo Albarenga and Melissa Bunni Elian. The toolbox videos and lessons then guide students in practicing these skills in their own homes and neighborhoods.
Following a Q&A with Pulitzer Center staff about these resources, participants will have a chance to connect with one another to network and brainstorm challenges and opportunities they anticipate for the second half of the school year. Through guided exercises and open discussion, participants will also work together to identify opportunities for integrating resources shared during the session.
Attendees will receive a 1.5-hour certificate of attendance upon completion of a short survey. Click here to register!
Please email education@pulitzercenter.org with any questions or concerns.