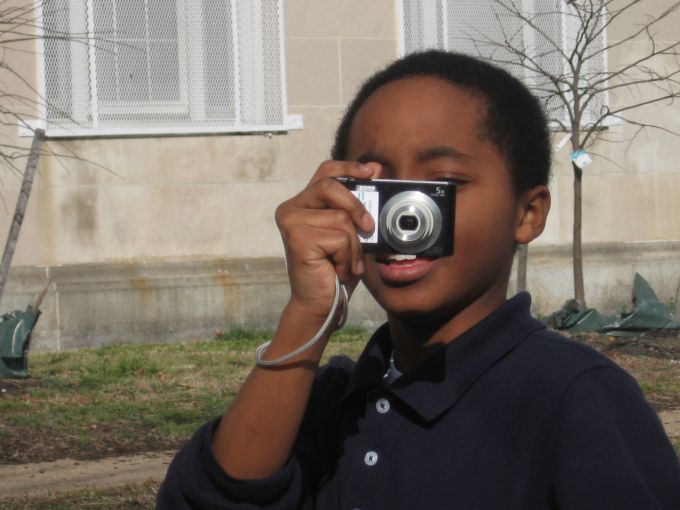 How do the images that students see impact their perceptions of the world? How accurately do these images represent daily life in their communities, and in communities around the world? How can students apply visual literacy, photography and journalism skills to create projects that challenge media representation of their own communities and support engagement in their curricula?
Pulitzer Center invites educators to join an interactive zoom webinar on Friday, April 24 from 2:00 -3:00 PM that explores these questions by introducing digital resources and hands-on activities that students can use to explore photojournalism while learning remotely. Led by Pulitzer Center education staff, D.C. Public Schools (DCPS) Visual Arts Manager Lindsey Vance and Winston-Salem/Forsyth County Schools (WSFC) Social Studies Director Rebecca McKnight, the session will start with a guided exploration of free lesson plans and educational resources that teach students how to analyze, compose, caption and curate photography. Vance will then describe how these exercises supported the Everyday DC visual arts unit for DCPS middle school students, and how they can be adapted to support students' social-emotional learning. 
McKnight will share methods used by third grade teachers in WSFC to adapt the resources for their social studies curricula as part of the Everyday Forsyth project. She will also offer guidance on ways that the activities can be adapted for elementary school students who are learning from home.
The session will conclude with a Q&A with McKnight, Vance, and Center staff that aims to support participants in brainstorming ways that photojournalism can support their goals for their students. 
Webinar attendees will receive a 1-hour certificate of attendance upon completion of a short survey. Click here to register!
For a sneak peek at the resources that will be explored in the session, check out www.pulitzercenter.org/everydaydc. These resources were inspired by the Everyday Africa project, which was created by journalists Peter DiCampo and Austin Merrill and supported by the Center. Everyday Africa, a collection of images shot on mobile phones across the continent, is an attempt to redirect focus toward a more accurate understanding of what most Africans experience on a day-to-day basis: normal life. 
RELATED ISSUES