Event
Webinar: Advice From Funders on Reporting Grants for Photojournalists
Event Date:
April 23, 2020 | 9:00 AM EDT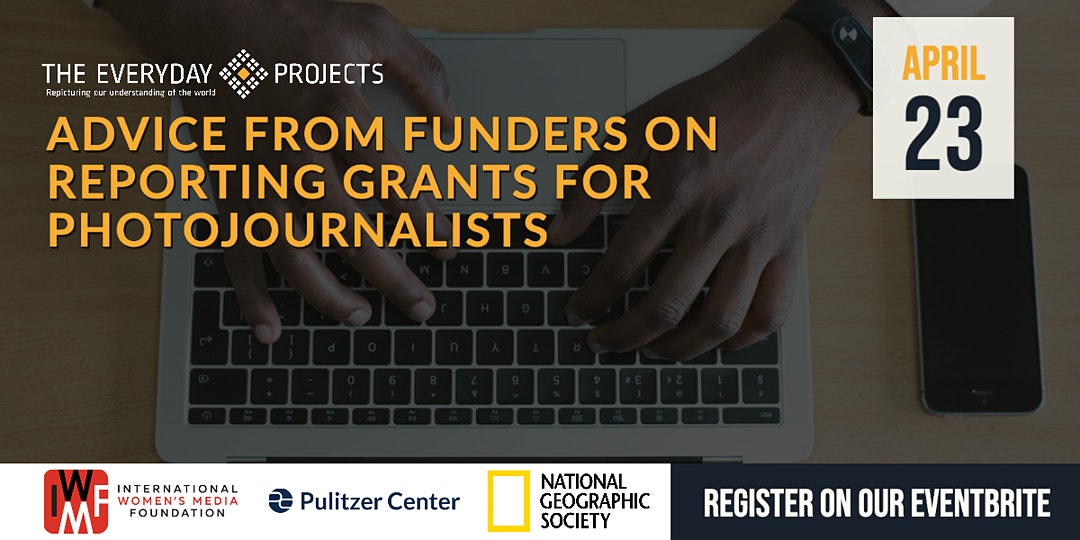 Join The Everyday Projects for a webinar on how to apply for grants and fellowships with the Pulitzer Center, National Geographic Society and the International Women's Media Foundation on April 23, 2020, at 9 am Eastern Time.
In this webinar, participants will learn the details of each organization's grants programs, especially for visual journalists. They also will hear about some of the organizations' most successful projects and find out what it takes to put together a successful grant application.
Panelists:
Jin Ding, Program Manager, International Women's Media Foundation
Marina Walker Guevara, Executive Editor, Pulitzer Center on Crisis Reporting
Dustin Renwick, Senior Program Officer, National Geographic Society
Moderator: Danielle Villasana, Independent Photojournalist and Community Team member of The Everyday Projects.
RELATED ISSUES