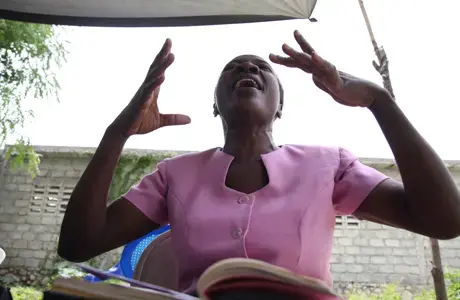 Voices of Haiti: A Post- Quake Odyssey in Verse
International Premiere
Performance Venue: Old Salem Visitor Center-Gray Auditorium
Winston Salem, North Carolina
The initial shock of the earthquake has passed but Haiti continues its struggle to overcome both man-made and natural disasters.
Poet Kwame Dawes returns to the National Black Theatre Festival this year to present his multimedia exploration of Haiti's earthquake through the lives, and voices, of Haitians confronting the ongoing consequences of this disaster. Featuring Kwame Dawes, composer and performer Kevin Simmonds, soprano Valetta Brinson, and the photography of Andre Lamberston. A production of the Pulitzer Center on Crisis Reporting.
See excerpts from 2009's acclaimed NBTF performance of HOPE & Wisteria, also by Dawes and Simmonds.
Voices of Haiti is a multimedia performance based on poems by Kwame Dawes, set to music by composer Kevin Simmonds. The work grew out of a year-long Pulitzer Center commission to report on Haiti after the earthquake. While in Haiti Dawes wrote poems in response to the stories he heard. These poems are at the heart of Voices of Haiti: A Post- Quake Odyssey in Verse , a project that also encompasses reporting featured in USA Today, The New York Times, The Daily Beast, The Atlantic, and PBS NewsHour.
Learn more about this reporting initiative, After the Quake: HIV/AIDS in Haiti
The National Black Theatre Festival, the nation's premier venue for black theater companies, celebrates its 21st year August 1-6 in Winston Salem, North Carolina.
See a video preview of Voices of Haiti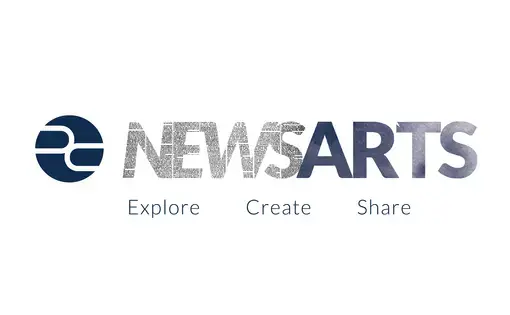 NewsArts: a Pulitzer Center initiative that explores the intersections between journalism and art...
RELATED ISSUES