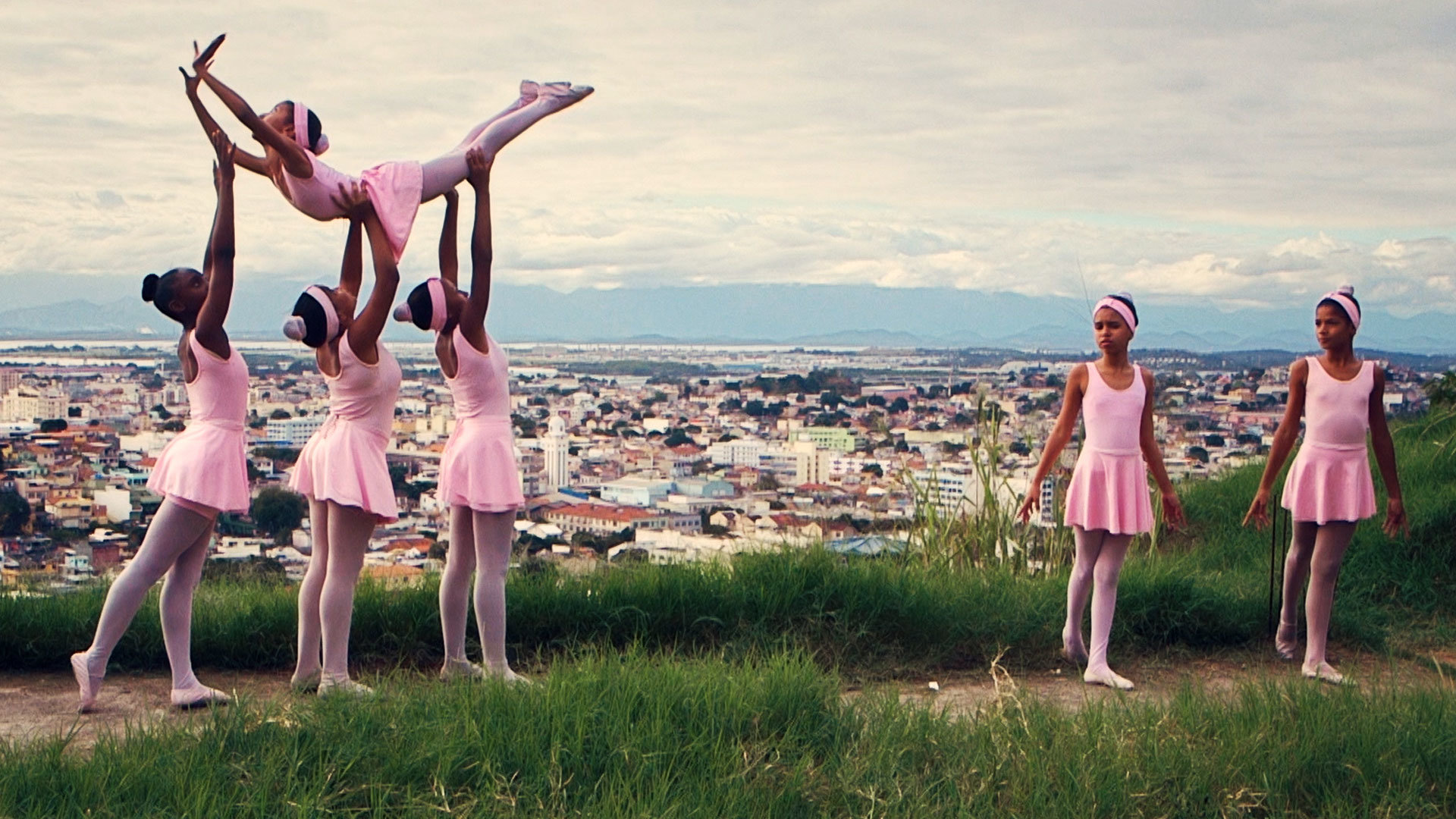 On Wednesday, September 4, 2019, please join us for a Talks @ Pulitzer, as filmmaker Frederick Bernas shares his short documentary, "Ballet and Bullets: Dancing out of the Favela." 
The film focuses on the ballet group Na Ponta dos Pés, a dance group caught in the middle of daily confrontations between Rio de Janeiro's favela gangs.   
The Alemão favela complex is known for its daily gun violence resulting from gang turf wars and frequent police intervention. The favela's estimated 120,000 residents have been forced into a life where fear is abundant and resources are scarce. However, the favela is also home to Na Ponta dos Pés and their coach Tuany Nascimento, who has been pushing for a community center to help save youth from everyday violence through art, dance and discipline.
With this short film, Bernas and Rayan Hindi document the story of these dancers determined to make room for themselves in a community that has pushed them to the margins.
Work by Bernas work has previously appeared on channels including the BBC, Al Jazeera English, CNN, Reuters and NBC Left Field. His writing has been published by the Associated Press, The New York Times, The Guardian, Monocle and VICE among others.
Light reception at 5:30pm. Film screening begins at 6:00pm followed by conversation with Bernas. The event is free and open to the public — reserve your seat today!
RELATED ISSUES

Children and Youth

Issue
Conflict and Peace Building
Conflict and Peace Building