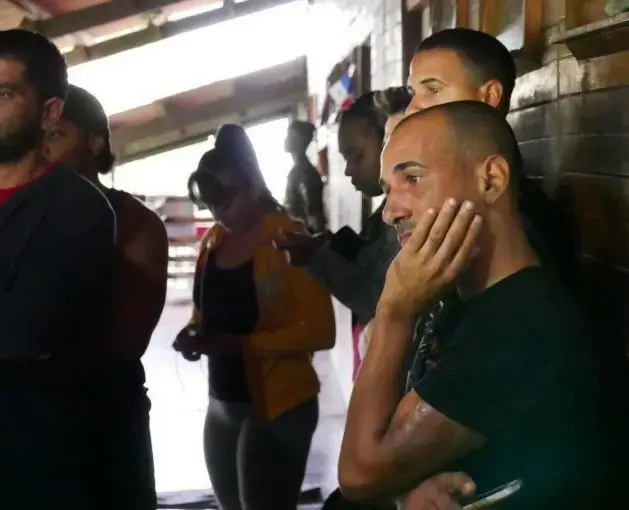 On Thursday, October 25, 2018, Pulitzer Center grantee Rolando Arrieta will moderate a panel discussion on the Cuban diaspora at the Southeastern Center for Contemporary Art (SECCA) in Winston-Salem, North Carolina as part of the "Cubans: Post Truth, Pleasure, and Pain" exhibition. In addition to the panel, Arrieta will work with Pulitzer Center and SECCA's education teams to lead storytelling workshops with local schools on October 25 and 26. Both events are supported by a grant from the Arts Council of Winston-Salem & Forsyth County. 
Arrieta, a three-time George Foster Peabody award-winning journalist, received a grant from the Pulitzer Center to report on the migration and humanitarian crisis in Cuba sparked by the Obama administration's decision to end the "wet foot, dry foot" policy. His reporting was published in the multimedia series, A New Era in Cuban Migration, which he produced with grantees José Antonio Iglesias, Luis Trelles, and Mario J. Pentón. Arrieta manages the day-to-day content production and breaking news operation at NPR, teaches an audio storytelling course at Georgetown University, and serves on the Board of Directors of the National Association of Hispanic Journalists. 
Panel participants include Cristina Garcia, Cuban-born American journalist and novelist; Geandy Pavón, Cuban photographer whose latest series depicts immigrants' struggles and stories; Orlando Justo, Associate Professor of Business, Finance, and Marketing at Borough of Manhattan Community College of the City University of New York (BMCC/CUNY) and an expert on Latin American economies and contemporary Cuban art; and Wake Forest University Associate Professor Linda S. Howe, a specialist in Latin American and Latino cultures.
The Southeastern Center for Contemporary Art is a non-profit visual arts organization in Winston-Salem, North Carolina dedicated to exhibiting work by local artists. Since 2016, SECCA has partnered with the Pulitzer Center to support the NewsArts education program in Winston-Salem, which aims to create programs that explore intersections between news and art. 
The event is free and open to the public. 
RELATED ISSUES