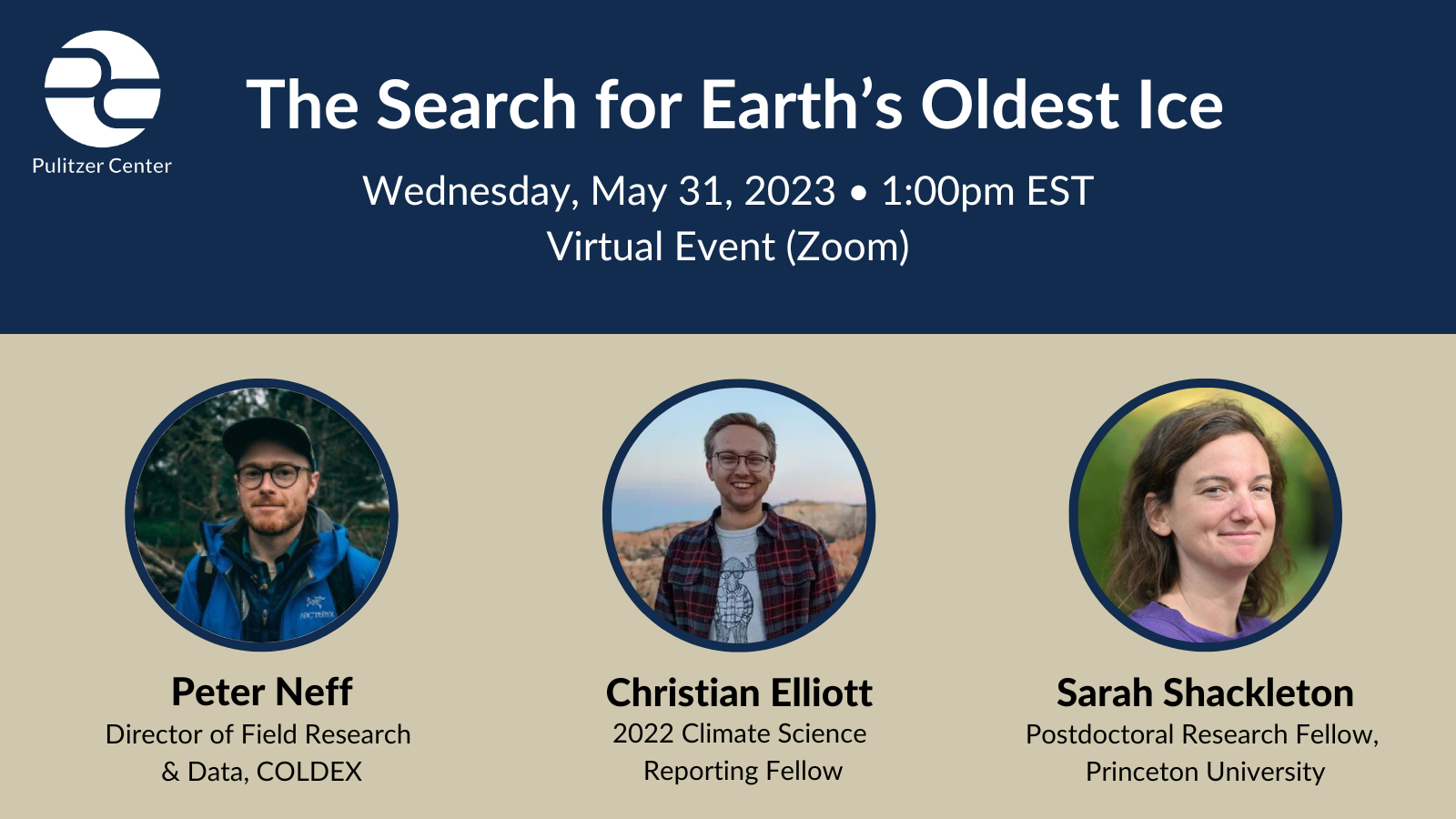 Scientists are searching for the Earth's oldest ice so they can use its trapped air to directly measure greenhouse gas levels going back millions of years. The Center for Oldest Ice Exploration (COLDEX) is the U.S.'s team of top paleoclimatologists searching for answers from three million years ago, when temperatures were warmer and sea levels were higher than today.
Join us for a virtual conversation on Wednesday, May 31, 2023 at 1:00pm EST on how this search for the oldest ice can help scientists anticipate changes we may face as the Earth continues to warm. 2022 Climate Science Reporting Fellow Christian Elliott will speak with scientists Peter Neff and Sarah Shackleton, followed by time for Q&A with the audience.
Panelists:
Christian Elliott is a science and environmental reporter and audio producer located in Chicago, Illinois. Elliott has reported on the natural world and produced audio stories for National Geographic, Discover Magazine, the CDC, and more.
Peter Neff is a glaciologist and climate scientist working primarily to develop glacier ice core records of past climate, environmental conditions, and atmospheric chemistry. Neff serves as Director of Field Research and Data for the Center for Oldest Ice Exploration (COLDEX), a National Science Foundation Science and Technology Center that seeks to find the oldest possible ice core records of past climate preserved in Antarctica.
Sarah Shackleton is a Postdoctoral Research Fellow in the Higgins Research Laboratory at Princeton University. Her work is focused on extending atmospheric gas and ice records with blue ice archives to understand the evolution of past ice, ocean, and atmosphere conditions.

RELATED ISSUES