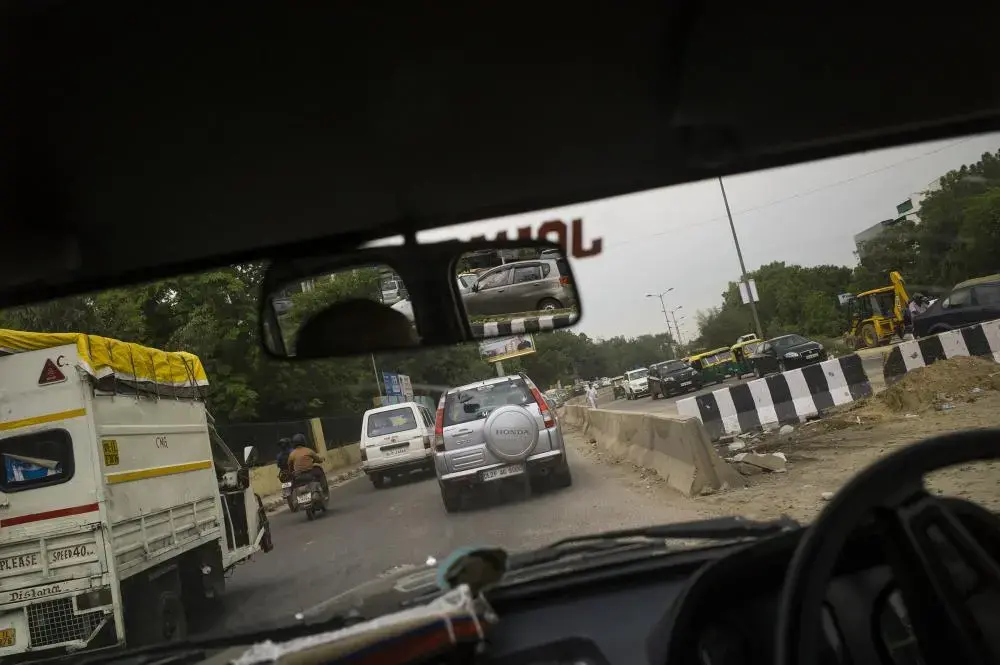 Pulitzer Center Senior Editor Tom Hundley participates in a panel titled "Expanding Awareness and Social Media" as part of the two-day Global Road Safety Summit in Washington, DC, December 11-12. Hundley's panel is set for at 3:00 p.m. on Friday, December 12.

The Safe Roads | Safe Kids Global Road Safety Summit is designed to build a movement of stakeholders at all levels, including international organizations, governments, corporations, foundations, researchers, non-governmental organizations, families and children, to significantly enhance the visibility of global road safety on the international agenda and to reduce the number of deaths and injuries among children.

The summit addresses key safety topics that specifically affect children, such as pedestrian safety and safe school zones, child passenger safety, and bicycle safety and motorcycle safety. It will also include sessions to plan specific action steps to: increase awareness; accelerate advocacy; improve research, data collection, and monitoring and evaluation; and expand programs.

Hundley is joined at the Friday panel by Ann Amstutz Hayes, senior vice president for Business Development, Scholastic, and Line Storgaard-Conley, director of technology for Digital and Social Media Strategy, Safe Kids Worldwide. Martha Wilcox, chief marketing officer, Safe Kids Worldwide, moderates.

View the full agenda for the summit.

During the summit, Safe Kids Worldwide plans to release a comparative six-country research report on knowledge, attitudes and behaviors on road safety in six nations, including Brazil, China, India, Qatar, South Africa and the United States. Safe Kids Worldwide will also announce new prizes for the most promising breakthrough advances in road safety for children.

Summit organizers consider the meeting an opportunity to work together in a manner that is "action-oriented and focused on meaningful outcomes," including their focus on the Child Declaration for Road Safety that urges action by United Nations Secretary General Ban-Ki Moon and other policymakers.

Register to attend the Global Road Safety Summit.

Friday, December 12, 2014
3:00 PM
Global Road Safety Summit
Expanding Awareness and Social Media Panel
JW Marriott
1331 Pennsylvania Avenue NW
Washington, D.C. 20004

Find more information about the Summit.
RELATED ISSUES