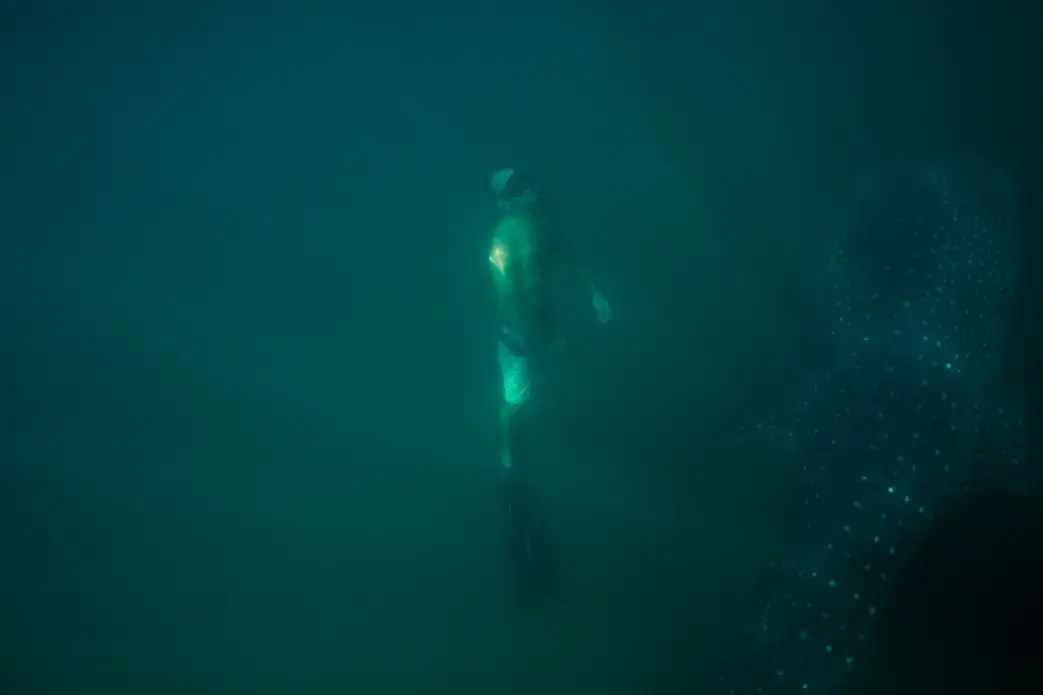 On March 19 at 6 pm, join the Pulitzer Center, in association with the Environmental Film Festival in the Nation's Capital, for an evening of films and conversation on the state of our oceans. Drawing on Pulitzer Center reporting currently in progress for major news media outlets by award-winning journalists, the screening will include a selection of short films that explore some of the most critical, and timely, topics related to one of the planet's most valuable yet under-appreciated resources: our oceans.

Pulitzer Center Executive Director Jon Sawyer will moderate the discussion with journalists Jim Wickens and Erik Vance, and Dr. Liz Selig, co-author of the Ocean Health Index. Selig, director of marine science with Conservation International's Betty and Gordon Moore Center for Ecosystem Science and Economics, has led or co-authored several peer-reviewed publications on the topics of marine ecology and conservation, coral reefs, climate change, and marine protected areas.

The screened films will include:

Emptying the World's Aquarium: (Mexico, 2013) Jacques Cousteau called it "the world's aquarium." A vast and lush underwater paradise surrounded by arid desert and thick mangrove, the Sea of Cortez has captivated explorers from Francisco de Ulloa to John Steinbeck. With half a million tons of seafood taken per year, 6,000 cataloged species, and perhaps 6,000 yet to be found, few places on Earth boast such diversity of life. But today industrial fishing operations are decimating the sea's bounty. Produced by Dominic Bracco II and Erik Vance.

The Chemical Sea (Papua New Guinea, 2013) explores ocean acidification, the lesser-known "evil twin" of climate change. Featured video will focus on the South Pacific where acidification threatens the world's most diverse marine environment. In Papua New Guinea scientists are studying the world's only known coral reef naturally steeped in CO2: providing a glimpse into the future. Produced in collaboration with The Seattle Times.

Grinding Nemo: (Thailand, 2012) Environmental and investigative journalist Jim Wickens presents a film that investigates the human and environmental exploitation taking place in the tropical shrimp industry of Thailand. Grinding Nemo reveals a little-known contributor to the environmental disaster wreaked by the West's love of cheap tropical seafood: fishmeal. Endangered species and juvenile fish alike, caught in bulk by massive, sweeping nets, are ground up and sold as food for farmed shrimp like tiger prawns. Human rights violations and frequent fishing in illegal waters also characterize the fishmeal production process. Produced by The Ecologist Film Unit. In addition to showing Grinding Nemo, Wickens will also talk about other ocean-related projects currently under development.

Additional selections and detailed listings will be featured prior to the Festival at: http://pulitzercenter.org/events/environmental-film-festival-2013.
For more information on the 2013 Environmental Film Festival in the Nation's Capital, visit their website.

Tuesday, March 19, 2013
6:00 pm
Carnegie Institution for Science
Elihu Root Auditorium, 1530 P Street NW
Washington, DC 20005

Free and open to the public.
RSVP encouraged at: http://dceff2013-pulitzercenter.eventbrite.com
Reception to follow discussion.
RELATED ISSUES