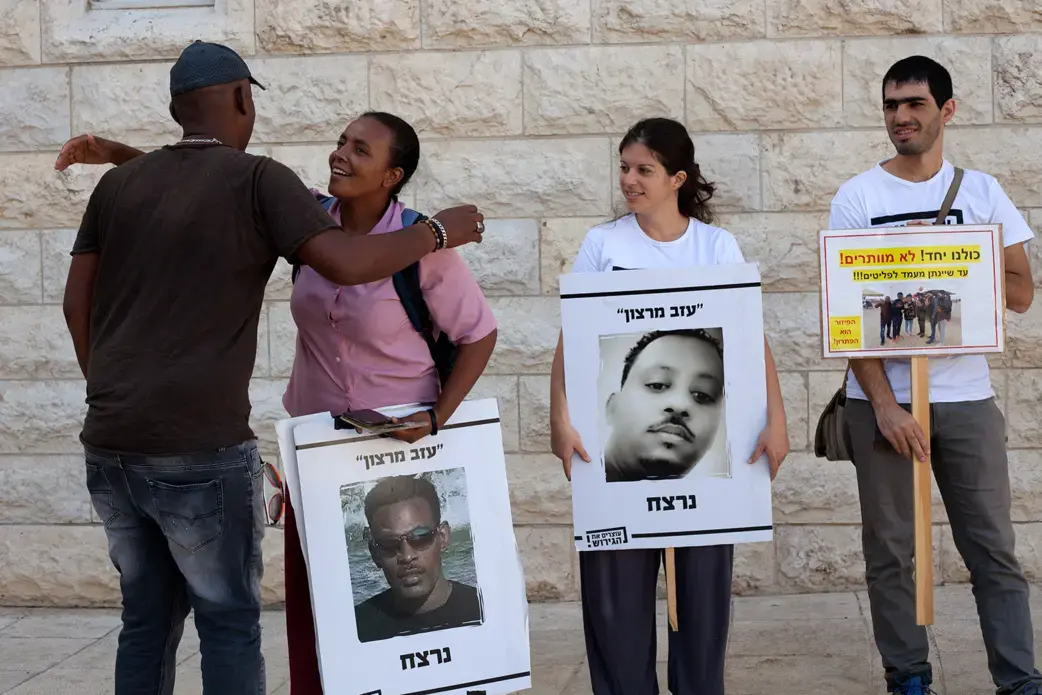 On July 24, 2018, a group of demonstrators, including Bisrat Geryasus (second from left), protest Israel's 'Deposit Law' outside the country's Supreme Court. Image by Caron Creighton. Israel, 2018. From Caron Creighton's Pulitzer Center student fellow project, 'Eritrean and Sudanese Asylum Seekers in Israel.'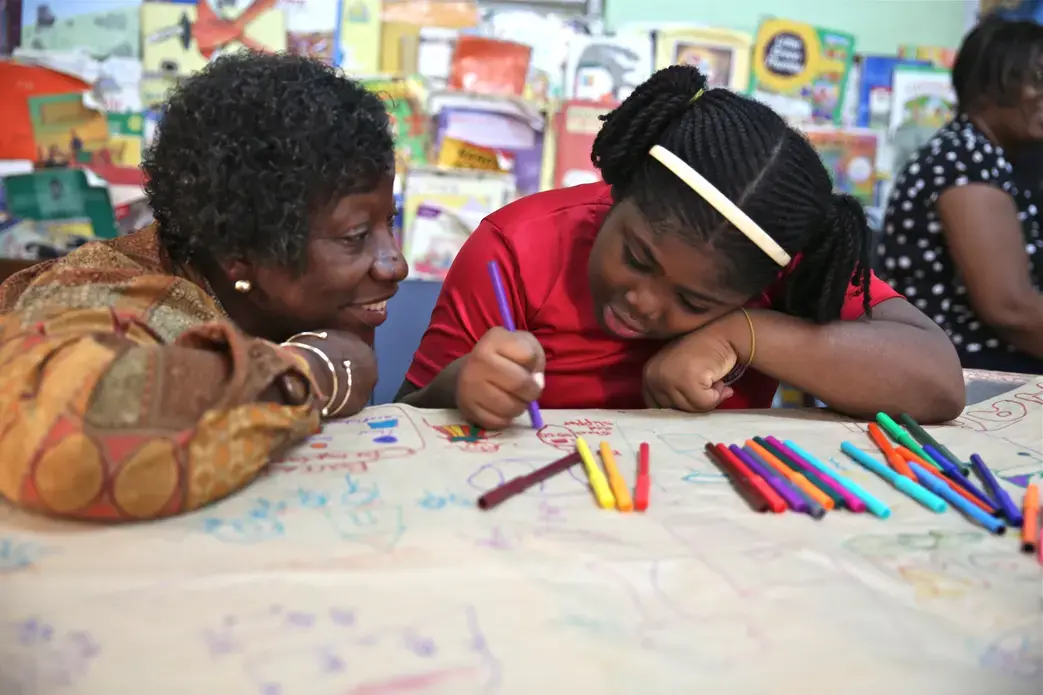 Dr. Claudette Crawford-Brown interacts with Shaniqua Long during an art therapy session at Shortwood Practising Infant, Primary and Junior High School in Kingston, Jamaica. Long's mother migrated to the United States. Image by Sabriya Simon. Jamaica. From Melissa Noel's Pulitzer Center-supported project, 'Beyond The Barrels: How Migration Impacts Caribbean Children.'



Are you interested in becoming a foreign correspondent? Or maybe there's just one important story overseas that you've always wanted to cover? Whether you're fresh out of school or a mid-career journalist looking to make a change, international reporting is an exciting way to use your skills to change how we see the world.
This session, organized by the Global Journalism Task Force, as part of the 2019 NABJ Convention, will share the advice of both young and seasoned journalists who have had the opportunity to travel the world unearthing relevant, exciting news stories. We will explore how you can apply for grants and fellowships, even while in school, to fund your overseas trips. We'll also give you important advice on how to stay safe while reporting from abroad. Our panelists will share their own experiences and help you learn how to pitch that first international story.
Moderator
Rochelle Riley, Detroit Free Press 
Panelists
Caron Creighton, University of California, Berkeley (Pulitzer Center fellow)             
Ervin Dyer, University of Pittsburgh
Melissa Noel, One Caribbean Television (Pulitzer Center grantee)
Damaso Reyes, The News Literacy Project
Stacey Samuel, NPR Supervising Editor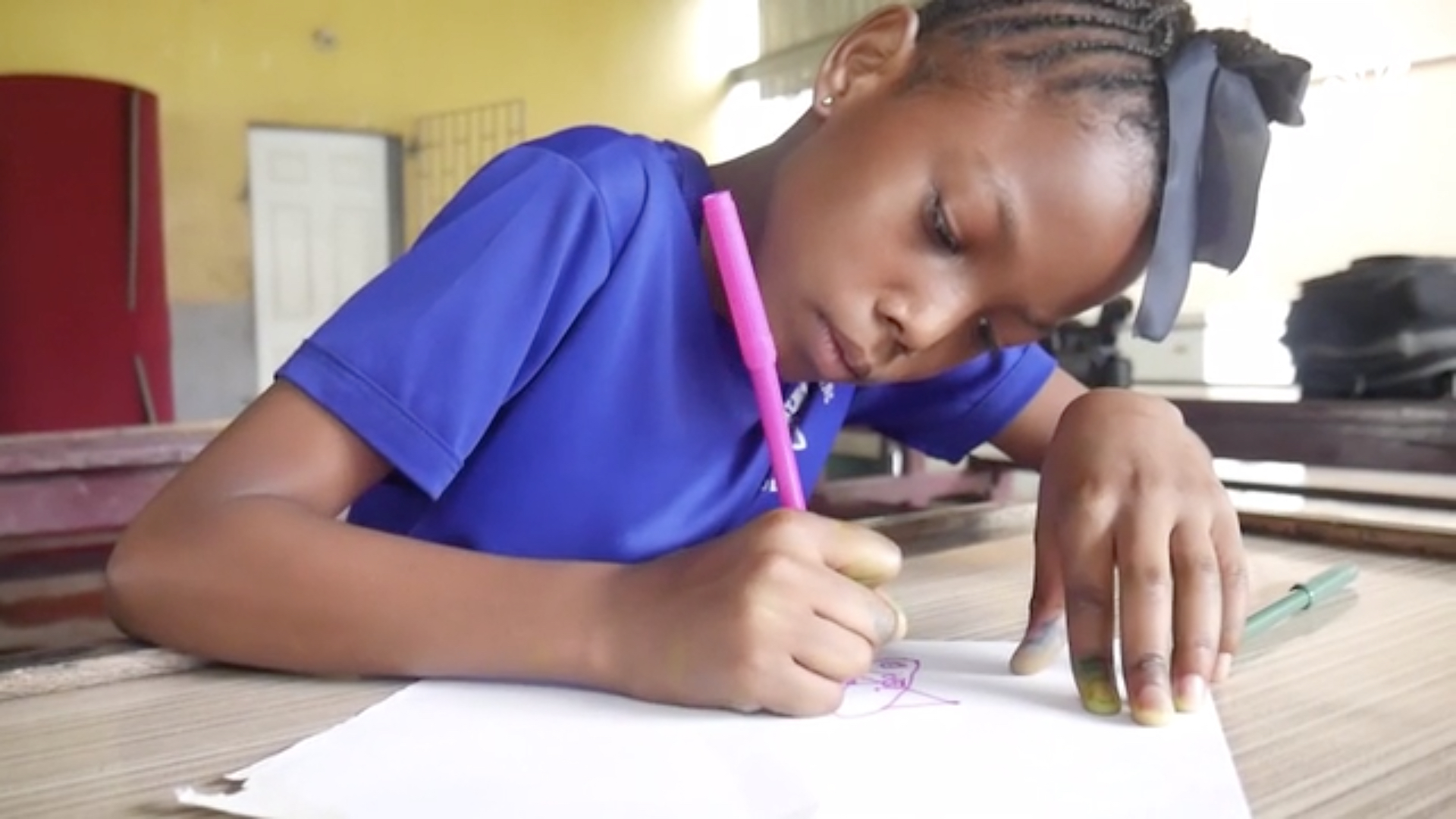 This project explores the long-term emotional and psychological impact that prolonged parental...
RELATED ISSUES

Issue
Migration and Refugees
Migration and Refugees

Children and Youth