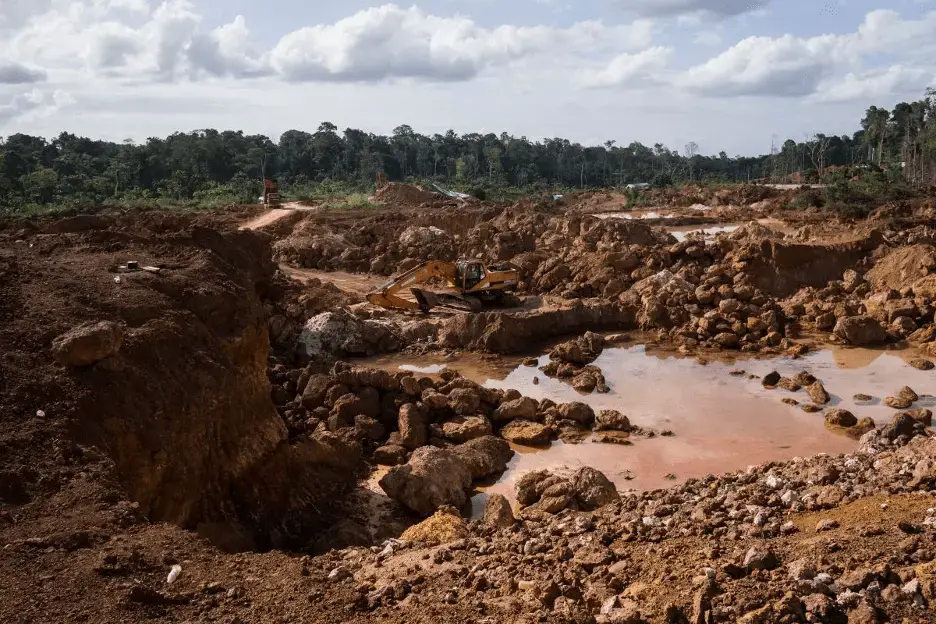 On Wednesday, March 10, 2021, at 4pm CST, join journalists Bram Ebus, Gustavo Faleiros, and Tom Laffay as they talk about their project Mercury Alert, in an event organized by the Institute for Regional and International Studies at the University of Wisconsin-Madison, and the Pulitzer Center.
The Mercury Alert project has documented why mercury is such a controversial pollutant in the Guiana Shield. Journalists have met the actors involved in the mostly illegal trade, spoke with miners who see their subsistence threatened by mercury prohibitions, health experts, and traffickers.
Ebus is a freelance journalist, investigator, and photographer from the Netherlands based in Bogotá, Colombia. His work has been published in English, Dutch, and Spanish. His reports have appeared in the Miami Herald, The Guardian, Newsweek, and others. Since 2017, Ebus has covered mining conflicts in Venezuela for InfoAmazonia and was the lead journalist of three collaborative media investigations that have won several awards, including two Online Journalism Awards and a Gabo (Premio Gabo).
Faleiros, the Pulitzer Center's environment investigations editor, is a journalist who specializes in geojournalism. In 2012, he launched InfoAmazonia, a digital news platform that uses satellite and other publicly available data to monitor information from nine countries in the Amazon rainforest.
Laffay is a filmmaker and visual journalist specializing in long-term human rights documentary investigations in Latin America. Based in Colombia, he's dedicated to covering the violence against social leaders and environmental defenders during Colombia's troubled peace process.
RELATED ISSUES