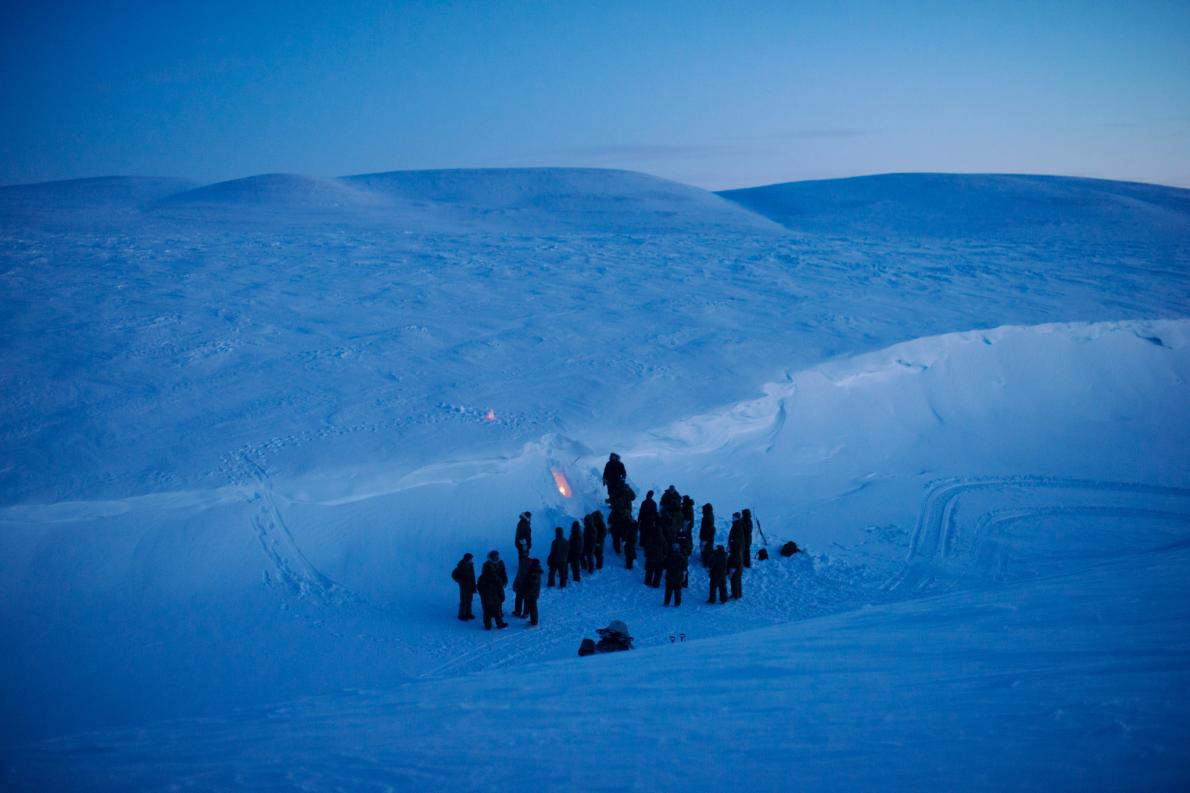 Through his Pulitzer Center-supported project, "New Cold War," Louie Palu provides a photographic window into the evolving perceived state of militarization in the North American Arctic today. His reporting takes into consideration Cold War legacies, increased military presence in the north today and the impact of climate change on the region.
His resulting work is highlighted in the exhibit, "Louie Palu: Distant Early Warning," at the McMichael Canadian Art Collection from May 18 through September 2, 2019.
Over several years–from 2015 to 2018–what began as a Guggenheim Fellowship for Palu evolved into an assignment for National Geographic Magazine. Taken as a whole, the series examines the growing geopolitical tensions and changing life around Inuit communities in one of the planets most extreme and challenging places.
Palu's work was supported by funding from the John Simon Guggenheim Memorial Foundation, National Geographic Magazine and Pulitzer Center. The exhibition is part of the Scotiabank CONTACT Photography Festival and is sponsored by Blake Goldring and Canada Company: Many Ways to Serve.
RELATED ISSUES