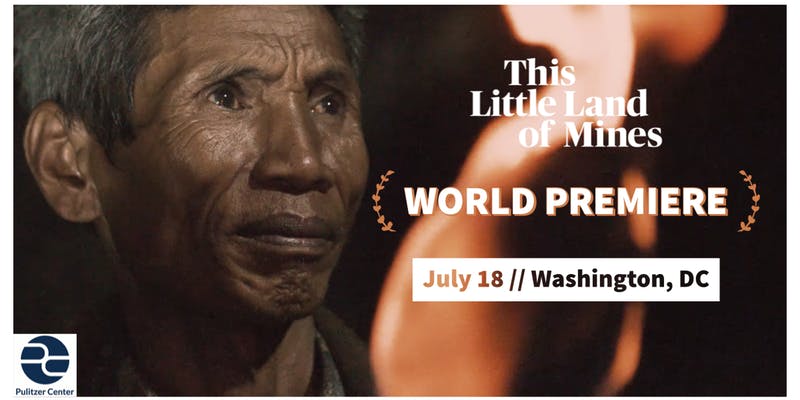 On Thursday, July 18, 2019, please join us at the world premeire of This Little Land of Mines, a documentary by Pulitzer Center Student Fellow Alum Erin McGoff. The evening screening will be held at the Landmark's Bethesda Row Cinema in Bethesda, MD.
As a student fellow from American University, McGoff  began reporting on Laos: Remnants from War in 2017 and the resulting documentary sheds light on the resilience of the Lao people as they work to clear 80 million unexploded American bombs. 
Following the screening, McGoff will speak with the audience. Reserve your spot and learn more today.
American University is part of the Pulitzer Center's Campus Consortium network.
RELATED ISSUES