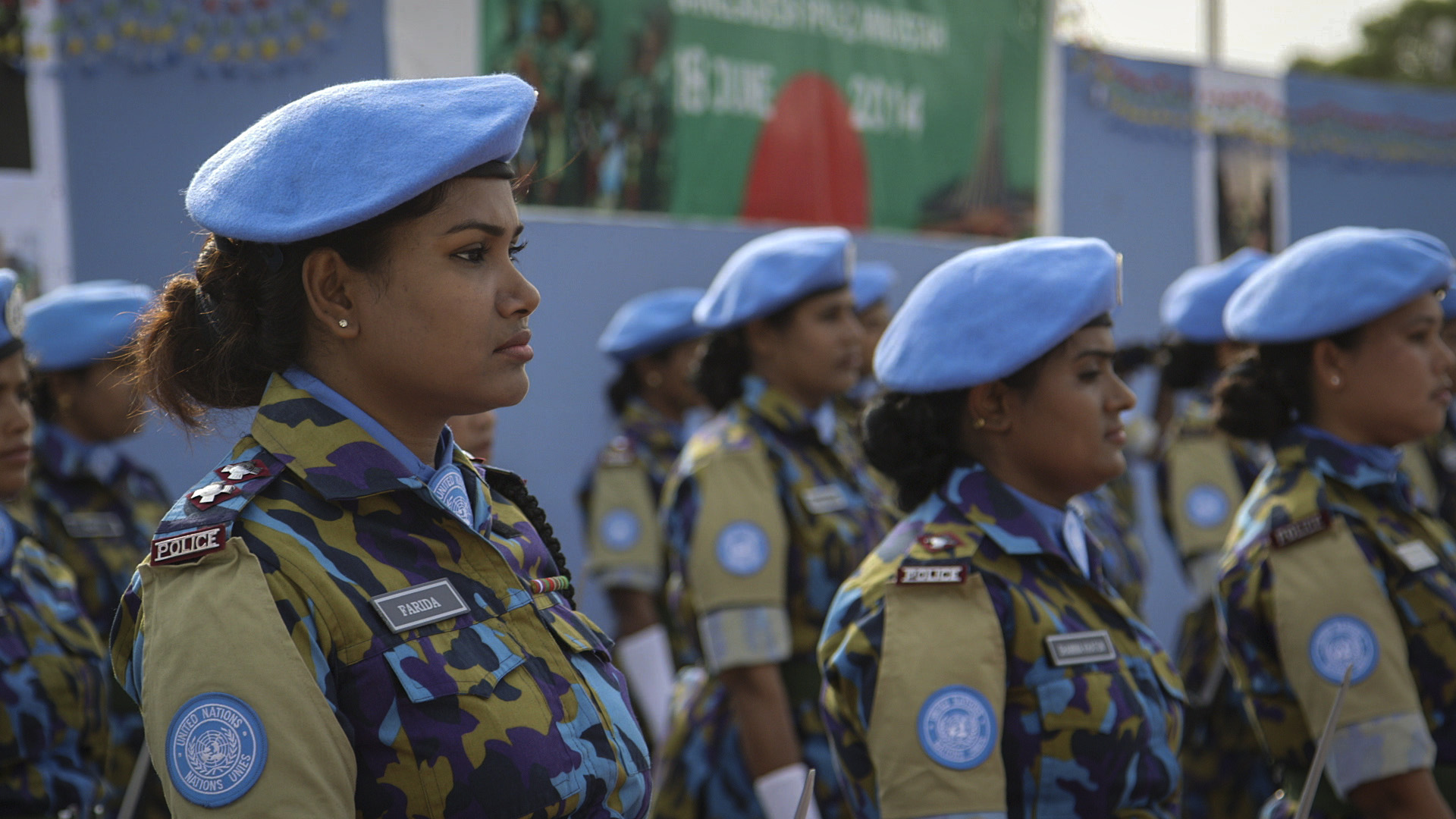 Journey of a Thousand Miles: Peacekeepers focuses on the stories of three women from Bangladesh who grapple with the harsh realities of becoming foot soldiers in the United Nations Peacekeeping Mission in Haiti. The film confronts stereotypes and shows how this journey forever alters the lives of these courageous women and their families.
Though faced with struggles abroad, the women are also given an authority and opportunity during deployment not yet possible in their own country. We witness first hand their return home and the subsequent reintegration into family life—a process that is at once a relief and a profound challenge.
The documentary defies the way we look at women from developing nations and asks the difficult questions that must be considered to better the global effort to build peace.
Immediately following the screening, please join us for a conversation with:
Geeta Gandbhir, Producer, A Journey of a Thousand Miles: Peacekeepers
Xanthe Scharff, Executive Director, The Fuller Project
Fiona Pearce, Squadron Leader, Military Gender Advisor, UN Department of Peace Operations
Indira Lakshmanan, Executive Editor, Pulitzer Center on Crisis Reporting (Moderator)
Popcorn and light refreshments will be served.
Space is limited—RSVP today to reserve your spot!
RELATED ISSUES

Women

Issue
Conflict and Peace Building
Conflict and Peace Building