Event
Jon Sawyer featured speaker at Aspen Institute/National Geographic Environment Forum, 7/26
Event Date:
July 26, 2010 | 8:00 PM EDT TO 9:30 PM EDT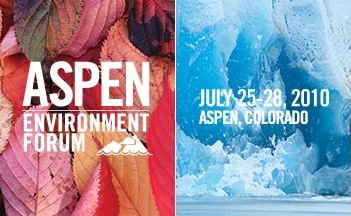 The Aspen Institute, McNulty Room

The Pulitzer Center on Crisis Reporting, PBS Newshour and National Geographic Magazine present:

"Rethinking the News"

As news budgets continue to shrink and daily coverage chases a 24-hour news cycle, how does journalism rally around substantive reporting? Jon Sawyer, founding director of the Pulitzer Center on Crisis Reporting, joins Fred de Sam Lazaro, Pulitzer Center journalist and special correspondent for PBS NewsHour, and Dennis Dimick, executive editor for the environment at National Geographic, to show how they came together to broaden their reporting on water last spring, which included a series of reports on PBS NewsHour and National Geographic magazine's April fresh water issue.

The Aspen Environment Forum will take place in Aspen, Colorado from July 25-28th.

Learn more about the event.

Visit the Pulitzer Center's DOWNSTREAM Gateway on water issues around the globe.