What is the impact of solitary confinement on individuals? What does it mean to "re-enter" society after years or decades in prison? What are key issues surrounding sentencing and prison reforms? Join the Pulitzer Center and the Washington University in St. Louis Prison Education Project (PEP) for a virtual community conversation on July 25, 2022, about these and related issues in tandem with the St. Louis performances of The BOX.
The speakers for the conversation include:
Brandon Tauszik, a photographer and filmmaker based in California who created the Pulitzer Center-supported multimedia digital documentary project, Facing Life, in partnership with journalist, author, and educator Pendarvis Harshaw. Tauszik and Harshaw focus on several individuals re-acclimating to the world outside prison. As the project states, the duo wants to provide greater understanding of the hurdles people face when they re-enter society and "a glimpse at yet another failure of the justice system—incarceration that only leaves the individual further behind than the rest of society."
Harvey Galler, a co-founder of the STL Reentry Collective. Galler has spent most of his adult life in and out of correctional facilities across the country. Since his release from confinement in 2019, he has worked with other system-impacted and non-impacted people in the community to change the landscape of re-entry. Galler also is working on a docuseries and a workshop series addressing the barriers formerly incarcerated individuals face as well as their successes.
Amy Breihan, a co-director with the Missouri office of the Roderick & Solange MacArthur Justice Center (RSMJC), a nonprofit civil rights law firm that fights for racial, gender, social, and economic justice through litigation on behalf of people involved in the carceral and criminal legal systems. She has extensive trial, appellate, and mediation experience and has prioritized public interest work throughout her career. Since 2012, Breihan has been part of a team of advocates seeking second-chance sentences for Missouri youth sentenced to die behind bars. She also provided direct representation to those clients and worked for changes in the law to end juvenile life-without-parole sentences.
Register today for this virtual community conversation.

The conversation comes just days ahead of three performances in St. Louis, Missouri, of The BOX, a play written by Sarah Shourd, a survivor of solitary confinement, in collaboration with other survivors. It is about collective resistance and personal transformation, inspired by stories collected from within U.S. prisons through years of in-depth letter correspondence and visits with incarcerated individuals across the country. The BOX is on its nationwide End of Isolation Tour to 10 U.S. cities between July and September 2022, with the three St. Louis performances set for July 27-29.
The Pulitzer Center is a nonprofit journalism organization that raises awareness of underreported global issues through direct support for quality journalism across all media platforms and a unique program of education and public outreach. Founded in 2006, the Center now supports nearly 200 reporting projects a year, in partnership with more than 150 news organizations worldwide. It has become the largest single source of money for global enterprise reporting—and the only one incorporating the reporting into comprehensive educational programs exploring the interconnected nature of today's greatest challenges and allowing students and the public to engage directly on these issues.
The Washington University in St. Louis Prison Education Project offers a transformational liberal arts experience to incarcerated students at the Missouri Eastern Correctional Center and the Women's Eastern Reception, Diagnostic, and Correctional Center. Founded in 2011, PEP has awarded 29 associate of arts degrees and seven bachelor of science in Integrated Studies degrees, with 58 students currently pursuing a degree. In addition to its degree programs, PEP offers academic outreach programming within Missouri prisons and works closely alongside local organizations to offer academic, arts, and technology-focused educational opportunities to justice-involved people both inside and outside prison. A majority of PEP students hail from the St. Louis area and PEP's alumni community gives back to the region in myriad ways.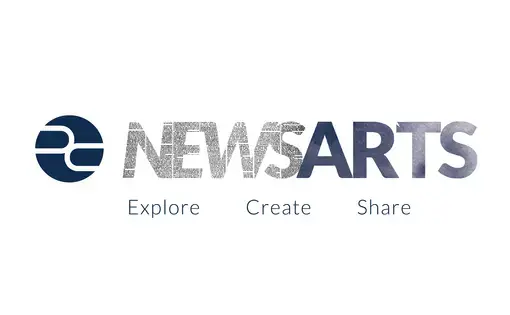 NewsArts: a Pulitzer Center initiative that explores the intersections between journalism and art...
RELATED ISSUES