Event
Honoring Persephone Miel
Event Date:
October 20, 2010 | 5:30 PM EDT TO 6:00 PM EDT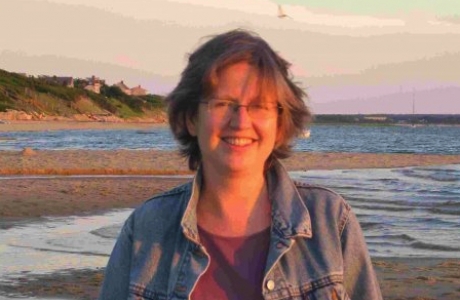 October 20, 2010
Main Ballroom of the Double Tree Hotel
1515 Rhode Island Avenue, NW
Washington, D.C.

It has been nearly three months since Persephone Miel left us, succumbing to her long battle with cancer. Coming to terms with this loss is still so hard for those of us who knew her, and the absence of her wisdom, dedication and insight in the field of media development is tangible.

In her final days, Persephone made it clear that she wanted to be remembered through a fellowship that would provide an opportunity to those in the countries where she worked to do in-depth reporting that they otherwise would not have the time or resources to do and be mentored by some of the leading experts in this field. Her request was for Internews and the Pulitzer Center on Crisis Reporting to sponsor such a fellowship. This fellowship has come together in the past four months and already over $23,000 has been raised - enough to sponsor the first fellow which is anticipated in 2011. We hope to raise much more with a goal of $500,000, which would be enough to endow the program and ensure the funding of at least one fellow annually.

We would like to invite you to join us in remembering Persephone at a celebration of her life and launching of the Fellowship in her name. Please join us in the Main Ballroom of the Doubletree Hotel. Details listed above.

More details on the fellowship and a link for donations can be found on the Internews site.