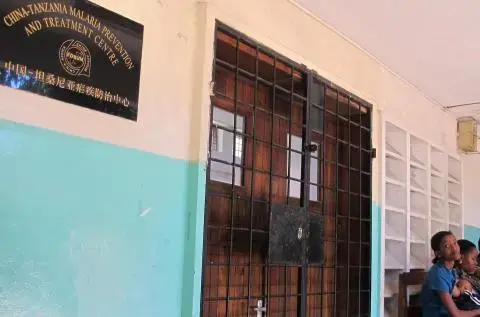 UPDATE: Thanks to all who watched and participated in our Google Hangout. You can watch the video of the discussion above.
There's a new foe in the fight against malaria: fake drugs.
In Uganda and Tanzania, two of the countries worst-plagued by the disease, the fake pills are, quite simply, everywhere. Nearly everyone has a story about fake medications, mostly malaria pills. A a result of overloaded government hospitals and corruption, which leads to drugs going missing from official supplies, thousands of people turn to their local pharmacy. But in many cases–up to one third of the time–those drugs are fake. The parasite lives on and, when the drugs contain half-strength of partial active ingredients, the parasite can potentially become resistant to real treatment. The concrete evidence is limited at this stage, but most signs point to China being the source of the fake drugs.
On World Malaria Day, join Pulitzer Center grantee Kathleen McLaughlin, Cobus Van Staden of The China in Africa Podcast and Dr. Patrick Lukulay, program director for the Promoting the Quality of Medicines initiative at the US Pharmacopeial Convention, for a Google Hangout on the impact of fake malaria drugs. They will discuss who is responsible as well as the implications for health and the state of relations between China and African countries.
McLaughlin reported on fake malaria drugs in Uganda and Tanzania for The Guardian and The Washington Post. Cobus Van Staden is a host of The China in Africa Podcast, which follows Chinese engagement across Africa, and a research fellow at the University of Johannesburg's Centre for African Diplomacy and Foreign Policy. Dr. Patrick Lukulay has deep experience with the pharmaceutical industry, in both drug development and quality control. He now leads a USAID-funded project to assist countries in fighting sub-standard or counterfeit medicines.
Thursday, April 25th
9am EST
How to join
Come back to this page at 9am on Thursday, April 25th, to watch the Google Hangout, or you can join us on Google+ (link to be posted 20 minutes before the chat). You can participate and ask questions by using #fakedrugs on Twitter, or by commenting on this page or on the Google Hangout page. You can sign up below to get a reminder in your email 15 minutes before the chat begins.
RELATED ISSUES