Event
Focus on Justice: A Conversation on Filmmaking and Activism
Event Date:
October 11, 2020 | 6:00 PM EDT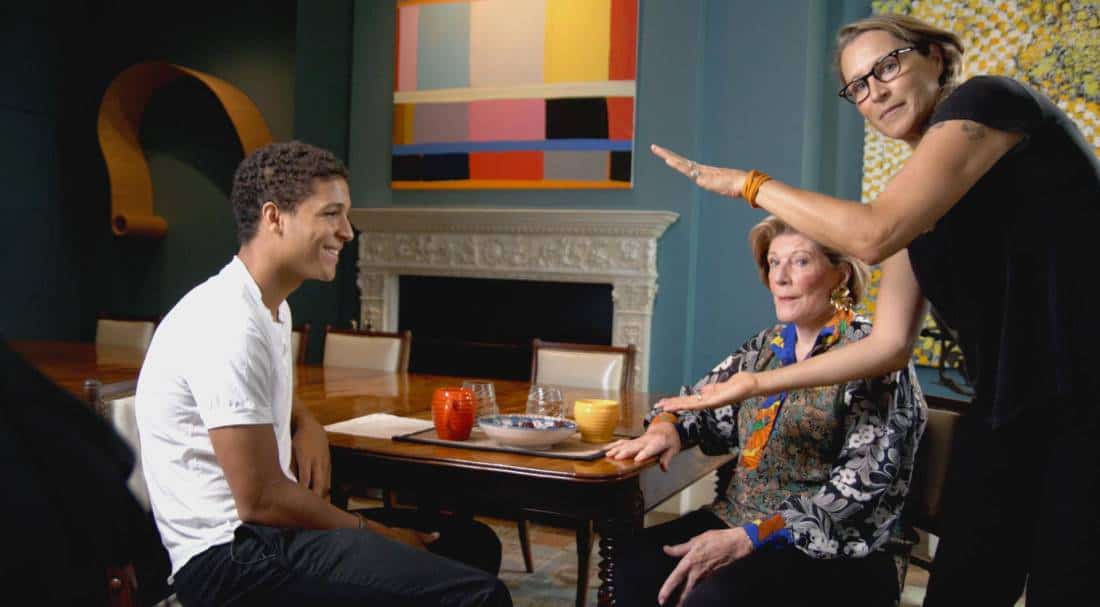 On Sunday, October 11, at 6pm EDT, please join the Pulitzer Center and Aubin Pictures for a conversation about filmmaking and activism with filmmaker Catherine Gund, Re:Store Justice Executive Director Adnan Khan, and Pulitzer Center grantee Emily Kassie. Pulitzer Center Executive Director Jon Sawyer will moderate the conversation.
One of the conversation's touchstones will be the documentary Aggie, which centers on the story of art collector and philanthropist Agnes "Aggie" Gund, Catherine Gund's mother. 
Aggie, which premiered at Sundance, is set for an October 7 theatrical release with Film Forum. Those who register for the October 11 conversation will receive a limited-time pass to watch the documentary in the days ahead of the conversation. If you're unable to view the film within this period, purchase tickets from Film Forum to screen Aggie at home and support one of the oldest independent theaters in the nation.
Khan and Catherine Gund met several years ago at San Quentin State Prison, where they uncovered their similarities as activists and filmmakers. Gund, an Emmy-nominated producer, director, writer, and activist, got her start documenting the AIDS crisis in collaboration with the AIDS Coalition to Unleash Power (ACT UP). Khan got his when he founded FIRSTWATCH, a media filmmaking project produced entirely by incarcerated men, while serving a sentence at San Quentin. 
Their stories of people who are stigmatized, silenced, neglected, and denied basic rights during public-health crises–AIDS in the LGBTQIA+ community and COVID-19 in prisons–show the tremendous importance of having cameras in the hands of those who are closest to the crisis.
Kassie's most recent Pulitzer Center-supported reporting project is "Immigrants and the Pandemic: Two Stories of Detention and Survival."  It follows the lives of individuals who are undocumented, homeless, and detained and who are fighting to survive during the coronavirus pandemic. She worked with Ben C. Solomon on the series in conjunction with PBS' Frontline and The Marshall Project. Kassie is an Emmy- and Peabody-nominated investigative journalist and filmmaker whose work focuses on human rights, corruption, and violence. Among her other honors, she was a two-time World Press Photo winner and the recipient of six National Press Photographers Association Awards. 
Catherine Gund is a governing board member of the Art for Justice Fund, which launched in 2017 with a $100 million donation from philanthropist Agnes Gund in partnership with the Ford Foundation and Rockefeller Philanthropy Advisors. The Pulitzer Center is a grant recipient of the Art for Justice Fund, with support starting that same year as part of the World of Difference Initiative, a three-year journalistic effort to examine issues related to mass incarceration. 
To attend this event, visit the Zoom registration page.