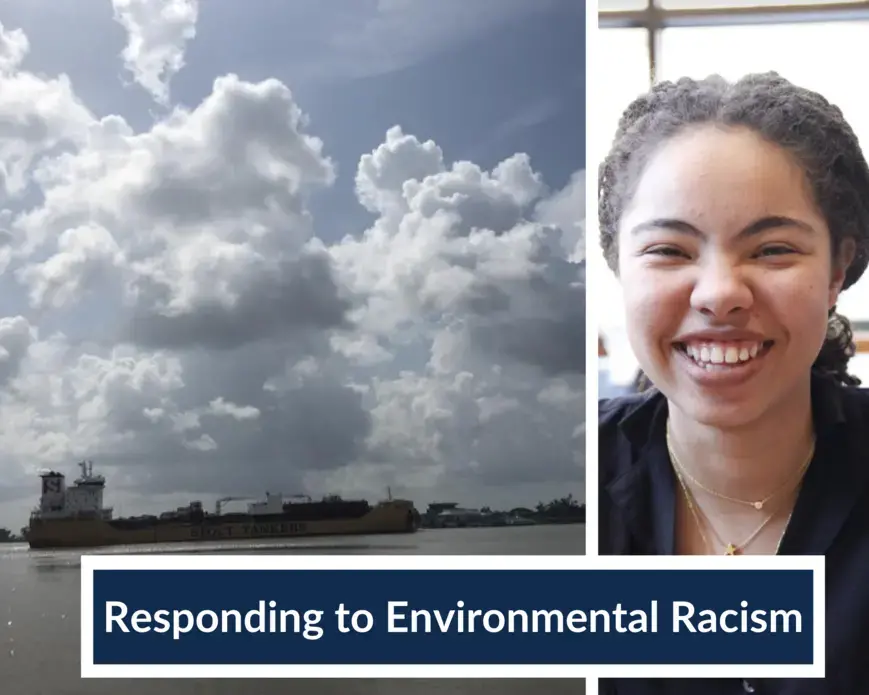 Please join us at 3:00pm EDT on Thursday, April 7 for a special event with journalist, poet, and Pulitzer Center reporting fellow Irene Vázquez, hosted in partnership with Flipgrid Live! Irene will talk about what environmental racism is, and how Black and Indigenous organizers are responding to the effects of climate change in their communities.
This event is designed for teachers and students ages 12 and up, but is open to all.
Irene Vázquez is a poet, editor, and journalist from Houston, Texas. She is an incoming editorial assistant at Levine Querido. Irene is a recent graduate of Yale College, where she was an Edward A. Bouchet Fellow. Her writing explores Black placemaking, feminisms, and ecopoetics in the U.S. South and Caribbean. Vázquez is a 2020 recipient of a NLGJA: The Association of LGBTQ Journalists Scholarship as well as a We Need Diverse Books Internship Grant. Her work has been published in The Texas Observer, Curbed, and Sargasso: A Journal of Caribbean Literature, Language and Culture. When she's not writing, she likes drinking coffee, watching women's basketball, and reminding people that the South has something to say.
Click here to register for the event via Flipgrid Live!