Event
Fighting Words Virtual Poetry Workshop for Grades 4–8
Event Date:
April 22, 2021 | 1:00 PM EDT TO 2:00 PM EDT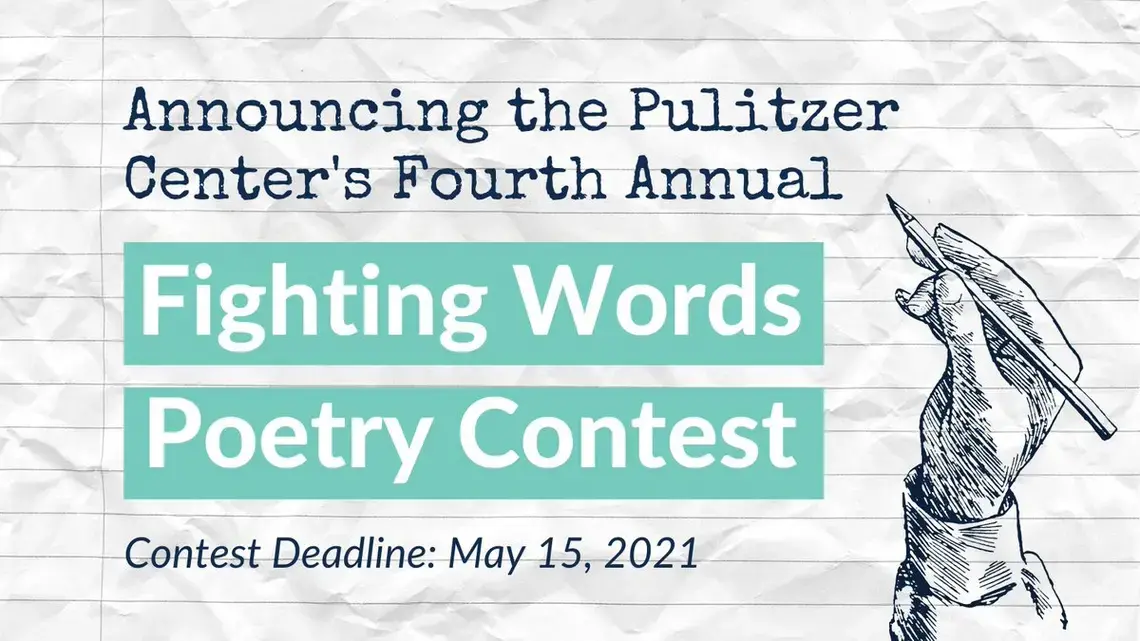 In this workshop for students, we will use poetry to respond to current events, make personal connections to global issues, and make our voices heard. Poems begun in this workshop can be entered into the 2021 Fighting Words Poetry Contest for the chance to win cash prizes and publication. Find complete contest guidelines here. The workshop will be led by Hannah Berk, Pulitzer Center education manager.
While this workshop is open to all grade levels, it is designed for upper elementary and middle school students. Teachers and parents/guardians are encouraged to join as well.
Click here to register. Once you register, you will receive a link you can click to join the workshop! Your link is unique; each participant must register individually.
If you have any questions, or if you would like to schedule a workshop for your students at a different time, please contact Hannah at hberk@pulitzercenter.org.