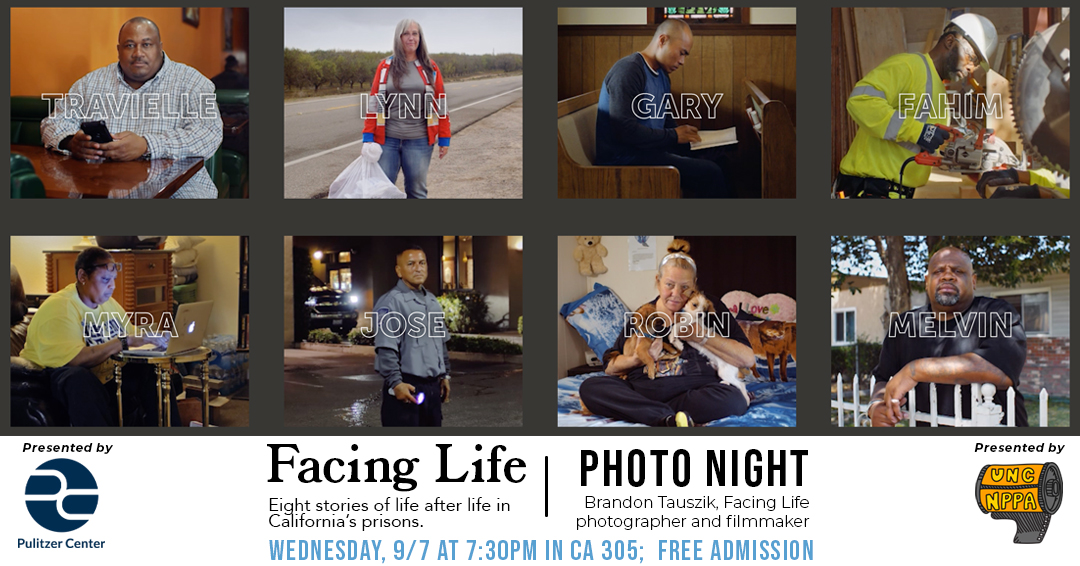 Join the Pulitzer Center for Facing Life Photo Night at the University of North Carolina Hussman School of Journalism and Media on Wednesday, September 7.
Hear from Brandon Tauszik, the photographer and filmmaker behind Facing Life, a Pulitzer Center-supported multimedia project that chronicles the experiences of eight individuals living through reentry after serving life sentences in California prisons. Each person's story is brought to life through photography by Tauszik, writing by journalist Pendarvis Harshaw, and direct audio and video from interviews with the subjects.
Tauszik's method of photography incorporates the largely unexplored medium of cinemagraphs, a delicate hybrid between still image and film. The project has earned acclaim from The Guardian, Buzzfeed News, The Los Angeles Times, the British Journal of Photography, and the B&H Photography Podcast, among others. Learn more about the project here.
This event is free and open to the public. It is presented by the Pulitzer Center and the UNC chapter of the National Press Photographers Association (NPPA).
The Photo Night is one of five college visits in the Pulitzer Center's Facing Life spring college and university tour. During the week of September 5, Harshaw and Tauszik will present their work to students at the University of North Carolina, Duke University, Forsyth Technical Community College, North Carolina Central University, and Wake Forest University.
RELATED ISSUES