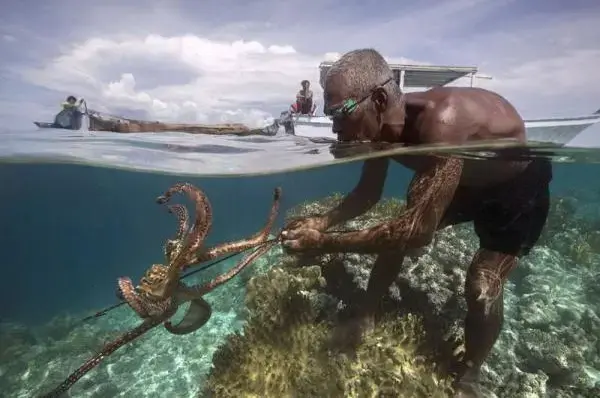 On Thursday, March 26, environmental reporter Craig Welch visits Washington University in St. Louis to discuss his award-winning Pulitzer Center-supported reporting project on ocean acidification and explores the issues the world is facing with our changing seas. Welch, an environmental reporter for The Seattle Times when he wrote the series, is now a contributing reporter for National Geographic, and Washington University is one of our oldest Campus Consortium partners.

With excessive CO2 emissions from many regions around the world, ocean chemistry has been changing at an unprecedented rate. Ocean acidification is one of the biggest environmental threats facing the planet.

Welch's reporting, undertaken along with Seattle Times photographer Steve Ringman, was the first deep and thorough analysis by a major news organization of the consequences of this sea change. Welch and Ringman reported on the marine biodiversity across Arctic Alaska, to the American Northwest, to the Coral Triangle in the South Pacific, a place where millions of people rely for subsistence on marine life threatened by acidification. By using multimedia platforms for their reporting, Welch and Ringman brought the issue of changing sea acidity to life.

In 2014, Welch and Ringman won the prestigious Online Communication Award from the National Academy of Sciences, National Academy of Engineering, and Institute of Medicine for their Pulitzer Center-supported multimedia series "Sea Change: The Pacific's Perilous Turn."

The National Academies award is the latest in a series of honors given to Welch, Ringman and the interactive multimedia series, including the 2014 Online News Association's Online Journalism Award for Explanatory Reporting and the 2013 Scripps Howard Foundation's Edward J. Meeman Award for Environmental Reporting. The series also was nominated by the 35th Annual News and Documentary Emmy Awards for New Approaches to News & Documentary Programming: Current News.

See the full interactive multimedia series by The Seattle Times, including articles, pictures, graphics and video.
RELATED ISSUES