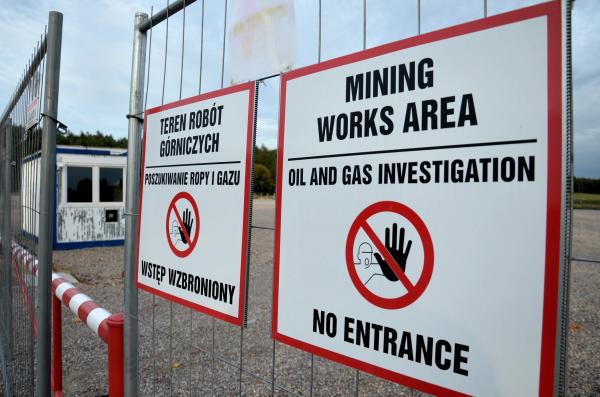 With population and economic growth, energy demands are projected to soar over the next century. With new technology and production sites in the US and Europe, shale gas has been hailed a "game changer," potentially allowing energy independence and reduced emissions in its host countries. In the US, Pennsylvania and Ohio hold the new boom towns. In Europe, Poland's shale deposits have created excitement that the country can escape dependence on Russia's fossil fuel imports.

However questions persist on the environmental and economic impacts of shale gas and its extraction. Through a joint initiative between the Pulitzer Center and Calkins Media, Pulitzer Center grantee journalist Dimiter Kenarov examines some of the dimensions - political, economic, and environmental - of shale gas in Poland, Pennsylvania, and beyond.

Join Kenarov on Thursday, February 7 for lunch and a discussion on this controversial topic. Penn alumna Silvia Schmid (C'12), communications coordinator for the Initiative for Global Environmental Leadership at the Wharton School, will moderate. Schmid is a graduate of the Master of Environmental Studies at the University of Pennsylvania. Her capstone thesis, composed while interning for the local branch of the US Environmental Protection Agency, compares shale gas development in Pennsylvania to its progress in Poland and Germany, with a particular focus on the issues of greenhouse gas emissions and groundwater contamination.

Thursday, February 7
12-1:30pm
University of Pennsylvania
Jon M. Huntsman Hall G60
3760 Walnut Street
Philadelphia, PA.

Lunch served. Free and open to public but space is limited so please register to confirm your attendance by emailing [email protected].

Event is co-sponsored with the Graduate Student Center at the University of Pennsylvania. Additional hosting provided by the Wharton Energy Club.

RELATED ISSUES