Event
In Conversation: PBS NewsHour's Judy Woodruff and Jon Sawyer of the Pulitzer Center
Event Date:
October 13, 2020 | 8:00 PM EDT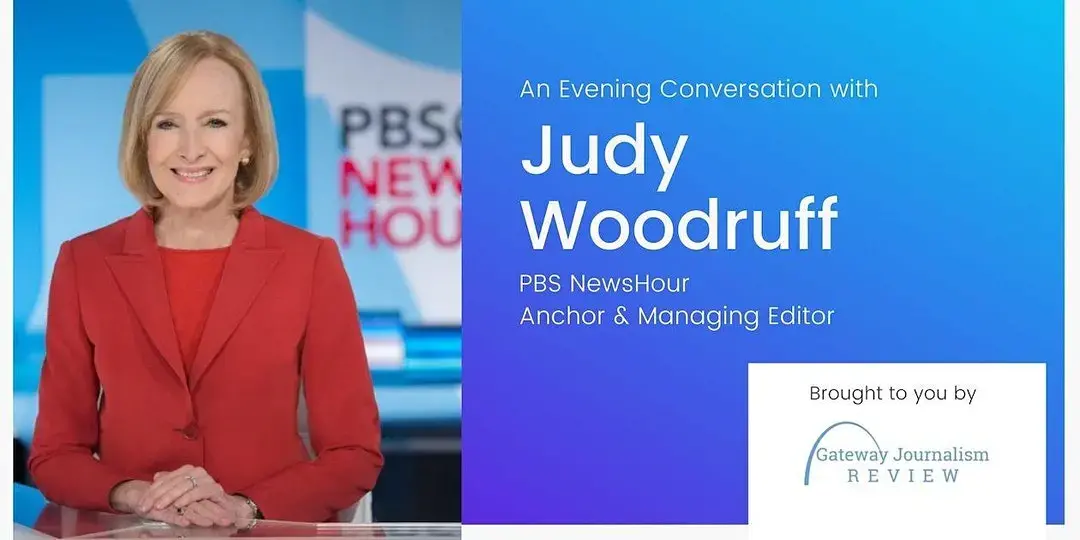 "A free press is at the heart of a democracy; it's what ties the American people to their government, to each other, and to the rest of the world." — Judy Woodruff
Gateway Journalism Review/St. Louis Journalism Review will present a special online event on Tuesday, October 13, to honor PBS NewsHour's Judy Woodruff with the GJR's/SJR's Lifetime Achievement Award.
An engaging pre-election conversation between Woodruff and journalist Jon Sawyer, executive director of the Pulitzer Center on Crisis Reporting, will follow.
To learn more about the event and to purchase tickets, view the Eventbrite listing.
Woodruff is the anchor and managing editor of PBS NewsHour. She has covered politics and other news for five decades at NBC, CNN and PBS. She is a founding co-chair of the International Women's Media Foundation, an organization dedicated to promoting and encouraging women in journalism and communication industries worldwide. Woodruff is a graduate of Duke University, where she is a trustee emerita.
Fifty years ago the St. Louis Journalism Review was born out of a need to critically examine news coverage amid protests and civil unrest. It continues today as the Gateway Journalism Review, with a quarterly magazine, weekly digital newsletter and news website.
In 2020, amid a pandemic, civil unrest and economic crisis, Gateway Journalism Review/St. Louis Journalism Review continues to critically examine journalism, all the while defending the First Amendment. The Pulitzer Center has supported reporting for "The 1857 Project" by the Gateway Journalism Review.