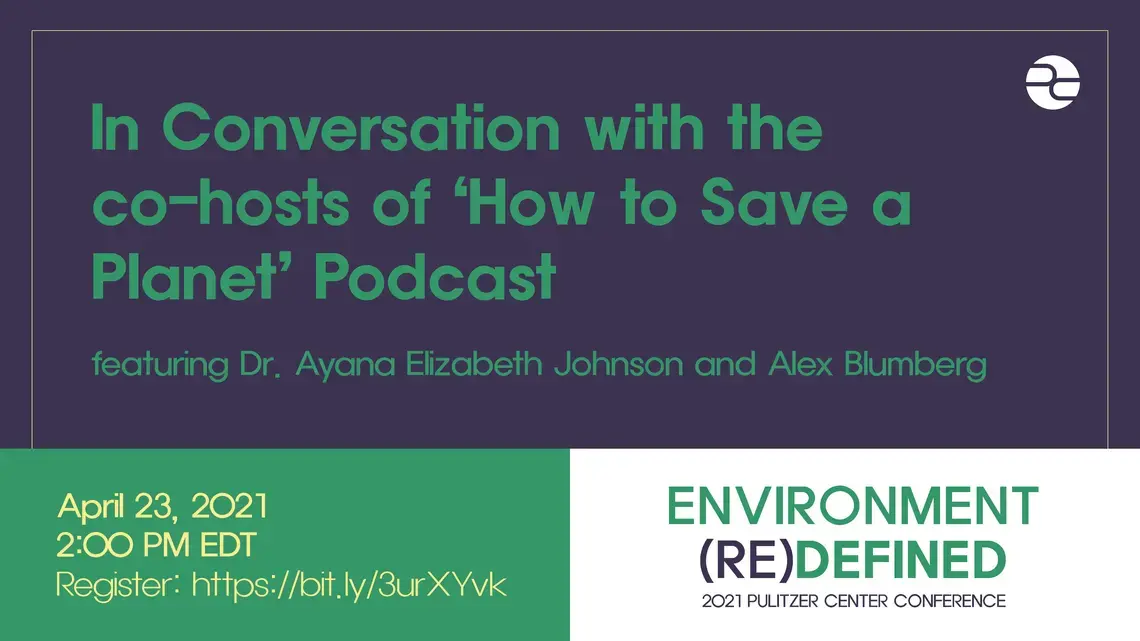 On Friday, April 23, at 2:00pm EDT, Urban Ocean Lab founder Ayana Elizabeth Johnson will join in a conversation with journalist Alex Blumberg on the final day of the Pulitzer Center's 2021 Environment (Re)Defined conference.
Johnson will bring her expertise as a marine biologist, policy expert, and leader of Urban Ocean Lab, a think tank for coastal cities, to explore a range of critical environmental issues. Among her achievements, Johnson led the Caribbean's first successful island-wide ocean zoning effort, resulting in the protection of one-third of Barbuda's coastal waters, and co-founded The All We Can Save Project to nurture the feminist climate renaissance.
Johnson and Blumberg co-host the Spotify/Gimlet podcast How to Save a Planet. How to Save a Planet is a podcast that focuses on answering the big questions: What do we need to do to solve the climate crisis, and how do we get it done? Blumberg and Johnson use their show to speak to people who are making a difference and figure out how to create a better future. 
Read their Calls to Action archive here for all of the actions they've recommended on the show.
This session is part of Environment (Re)Defined, the 2021 Pulitzer Center conference. A full list of the conference events can be found here. To sign up for this panel individually, click here.
RELATED ISSUES