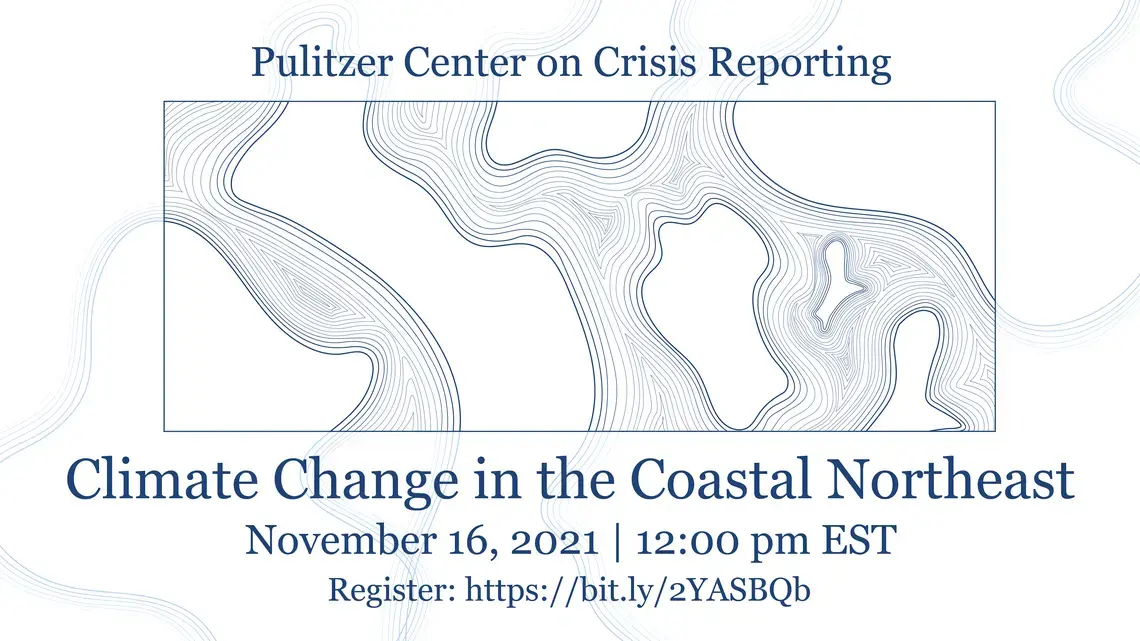 What do Rhode Island, New Jersey, and Massachusetts have in common? Sea-level rise, violent storms, and human development are altering the geographies of these coastal states.
In the wake of the 2021 United Nations Climate Change Conference (COP26), the Pulitzer Center is zeroing in on the most critical climate issues that residents of the coastal Northeast will face in the coming years. Join us at 12:00pm EST on Tuesday, November 16, 2021, for a webinar on the impact of climate change in the U.S. Northeast.
This series will feature newsrooms and reporting projects from our Connected Coastlines initiative.
Panelists include:
Sabrina Shankman (moderator), reporter, The Boston Globe
Frank Carini, co-founder and editor, ecoRI News | Shifting Sands
Andew Lewis, contributor, The New York Times Magazine | "The Long, Slow Drowning of the Jersey Shore"
Eve Zuckoff, climate and environment reporter, WCAI: Cape, Coast and Islands NPR Station

RELATED INITIATIVES
RELATED ISSUES