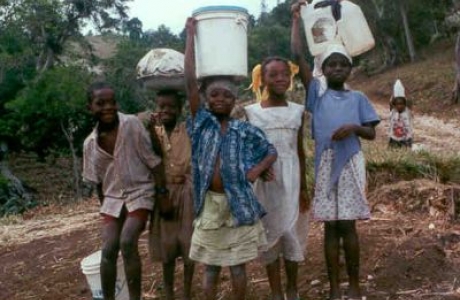 As part of Freedom Week, New York University's Against Child Trafficking is proud to present two short films on child labor slavery: this year's Oscar-nominated Kavi, a fictional film about a child slave working the brick kilns in India, and Restaveks: Haiti's Child Slaves, a documentary brief focusing on the centuries-old tradition of child trafficking in Haiti and the U.S.<br>
Following the screening will be a Q&amp;A panel with featured speakers: Carmen Russell, the director of Restaveks, and Jean-Robert Cadet, a former restavek turned activist.<br>
Location: NYU Kimmel Center, 4th Floor Auditorium, Room 914<br>
Price: Free<br>
Carmen is a multi-media journalist who often reports on foreign affairs. His work has appeared on PBS and MSNBC.com and in the <em>Chicago Tribune</em>, <em>Orlando Sentinel</em>, <em>Providence Journal</em>,<em> St. Louis Post-Dispatch</em>, <em>Winston-Salem Journal</em>, <em>Fort Worth Star-Telegram</em>, <em>China Post</em>, and <em>asia! Magazine</em>.<br>
<br>
For more information visit the listing on <a href="http://www.facebook.com/event.php?eid=103329033064500 ">Facebook</a> or the <a href="http://www.freedomweeknyc.com/home.html">Freedom Week website</a>.
RELATED ISSUES

Women

Children and Youth