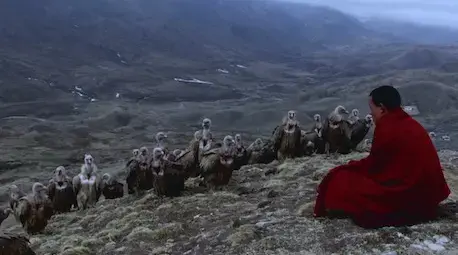 Join us at the Environmental Film Festival for the Pulitzer Center "Can Religion Save the Environment?" screenings and discussion on March 24, 2015.

Two documentaries by Pulitzer Center journalists—"Searching for Sacred Mountain" and "Fight for Areng Valley"—will screen during the Environmental Film Festival. Each explore the interplay between religion, traditional beliefs, and the environment.

"Searching for Sacred Mountain" explores how an unlikely partnership between religion and government may hold the answer to China's growing environmental crisis. This 20-minute film is by Gary Marcuse and Shi Lihong. It is a part of the Pulitzer Center-supported project "Can Chinese Culture Save China's Environment?"

"Fight for Areng Valley" looks into a remote valley in Cambodia, where a group of young monks join the Chong people in a fight to protect their forests, livelihood and heritage from the looming construction of a hydroelectric dam. This 7-minute short film is produced by Kalyanee Mam and is a part of the Pulitzer Center-supported project of the same title.

Screening will conclude with a discussion led by filmmakers Kalyanee Mam and Gary Marcuse, and Evan Osnos, winner of the 2014 National Book Award for "Age of Ambition: Chasing Fortune, Truth and Faith in the New China." Jon Sawyer will moderate.

Reception to follow.

Please register for this event here.

Environmental Film Festival
Tuesday, March 24, 2015
6:00-9:00 pm
Carnegie Institution for Science
Elihu Root Auditorium
1530 P Street NW
Washington, DC
Metro: Dupont Circle

Note: Additional films may be added.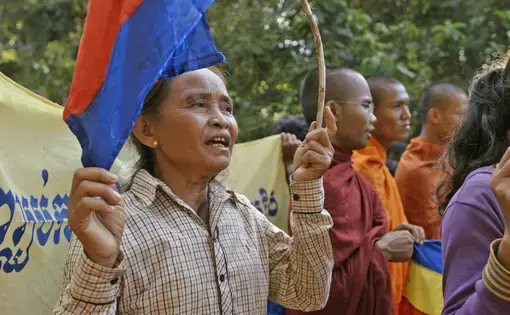 A revolution is awakening in Cambodia—with protests led by a monk who is speaking out against the...
RELATED ISSUES